RB962UIGS-5HACT2HNT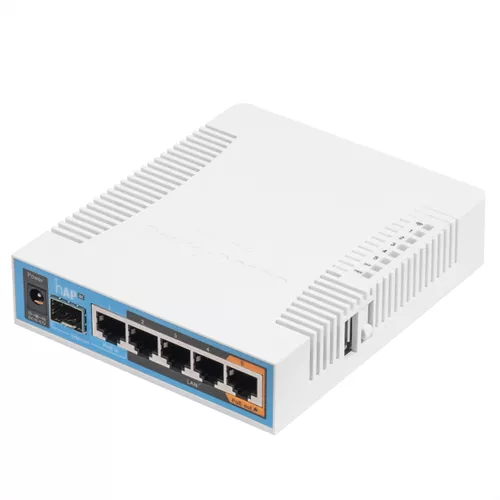 Manufacturer: MIKROTIK
Category: Uncategorized
Get it now
RB962UIGS-5HACT2HNT
Our Price: NZ$258.06 inc GST
Stock at this price: 8
Ships from: Albany, Auckland
Price & stock last updated: 2021-05-18 04:25:02
We have 1 supplier for this product
For pickups, choose the closest location to you. Otherwise, choose the cheapest or one that is in stock
Supplier 1
Product Name: RB962UIGS-5HACT2HNT
Price 1: NZ$258.06 inc GST
Stock: 8
Available at: Albany, Auckland
Price & stock last updated: 2021-05-18 04:25:02
+Price History:
| Date: | Price: |
| --- | --- |
| 2019-06-11 | NZ$230.25 |
| 2020-01-16 | NZ$237.82 |
| 2020-01-28 | NZ$230.25 |
| 2020-01-29 | NZ$227.01 |
| 2020-01-31 | NZ$225.93 |
| 2020-03-20 | NZ$237.95 |
| 2020-04-21 | NZ$245.16 |
| 2020-04-21 | NZ$258.06 |
Doolz ID:
975
Every effort is made to ensure the image(s) and/or product details are correct, but we cannot guarantee that they are. You should always check with us FIRST if you have specific requirements.
Info
MikroTik hAP ac with 720MHz CPU, 128MB RAM, 5x Gigabit LAN, built-in 2.4Ghz 802.11b/g/n 3x3, built-in 5Ghz 802.11ac 3x3, SFP cage, USB, plastic case, PSU, RouterOS L4, International version
The hAP ac is our most universal home or office wireless device. It is a dual band device with Gigabit ports that allow the full advantages of 802.11ac technology speed, while maintaining compatibility with legacy devices in 2GHz 802.11 b/g/n and 5GHz a/n modes.
The omnidirectional antennas allow to mount the hAP ac in any location, and the high power transmitter will ensure good coverage for the mobile devices in your home, office or public location.
Other helpful features include a USB port for attaching extra storage or a 3G/4G modem, PoE output on the last Ethernet port, to power other RouterBOARD devices without needing an extra power adapter and a SFP cage, for connecting active or passive optical network modules.
Lifetime Hits: 279 Doolz ID: 975 Price is subject to change without notice. Price and Stock last updated 18 May 2021