ES-24-250W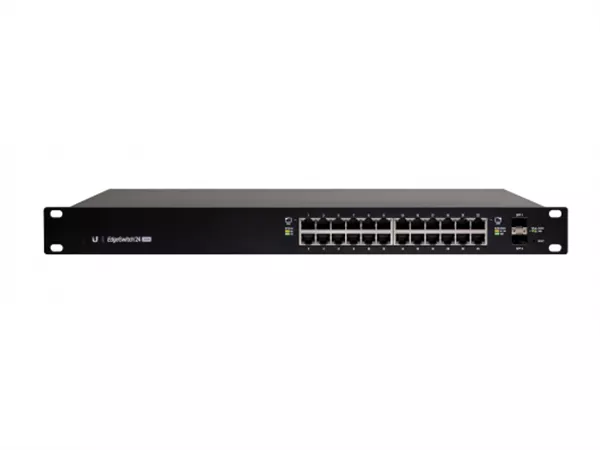 Manufacturer: UBIQUITI
Category: Uncategorized
Get it now
ES-24-250W
Our Price: NZ$765.33 inc GST
Stock at this price: 2
Ships from: Albany, Auckland
Price & stock last updated: 2021-05-18 04:25:02
We have 1 supplier for this product
For pickups, choose the closest location to you. Otherwise, choose the cheapest or one that is in stock
Supplier 1
Product Name: ES-24-250W
Price 1: NZ$765.33 inc GST
Stock: 2
Available at: Albany, Auckland
Price & stock last updated: 2021-05-18 04:25:02
+Price History:
| Date: | Price: |
| --- | --- |
| 2019-06-11 | NZ$764.24 |
| 2019-09-16 | NZ$800.99 |
| 2020-01-16 | NZ$827.31 |
| 2020-01-20 | NZ$795.69 |
| 2020-01-28 | NZ$770.37 |
| 2020-01-29 | NZ$759.52 |
| 2020-01-31 | NZ$755.90 |
| 2020-02-03 | NZ$751.09 |
| 2020-03-05 | NZ$790.75 |
| 2020-04-21 | NZ$846.03 |
| 2020-04-21 | NZ$890.56 |
| 2020-04-26 | NZ$884.24 |
| 2020-06-15 | NZ$894.36 |
| 2020-08-15 | NZ$852.61 |
| 2020-11-07 | NZ$799.48 |
| 2021-03-01 | NZ$820.99 |
| 2021-05-17 | NZ$765.33 |
Doolz ID:
270
Every effort is made to ensure the image(s) and/or product details are correct, but we cannot guarantee that they are. You should always check with us FIRST if you have specific requirements.
Info
24 x Gigabit Ethernet Ports
2 x 1 Gbps SFP Ethernet Ports
250 Watt Max. Power Consumption
Non-Blocking Throughput Switching
Auto-Sensing IEEE 802.3af/at PoE
Comprehensive User Interface
Rackmount Form Factor
485mm x 43.7mm x 285.4mm
With a comprehensive user interface and support for fiber connectivity the EdgeSwitch 24-Port 250-Watt Managed PoE+ Gigabit Switch with SFP from Ubiquiti Networks is a full featured networking solution. Along with the two 1 Gbps SFP Ethernet ports, you can take advantage of 24 Gigabit Ethernet ports supporting a max power over Ethernet wattage of 34.2 watts per port. The voltage ranges from 50 to 57 volts with a maximum passive power over Ethernet wattage per port of 17 watts. Other networking features include VLAN, private VLAN, voice VLAN, link aggregation, DHCP snooping, IGMP snooping, and much more.
Advanced Switching Technology
Build and expand your network with Ubiquiti Networks EdgeSwitch, part of the EdgeMAX line of products. The EdgeSwitch is a fully managed, PoE+ Gigabit switch, delivering robust performance and intelligent switching for growing networks. The EdgeSwitch offers an extensive suite of advanced Layer-2 switching features and protocols, and also provides Layer-3 routing capability.
Switching Performance
The EdgeSwitch offers the forwarding capacity to simultaneously process traffic on all ports at line rate without any packet loss. For its total, non-blocking throughput, the 24-port models support up to 26 Gbps.
PoE+ Flexibility
This EdgeSwitch PoE Gigabit Ethernet switch offers 24 ports of auto-sensing IEEE 802.3af/at and configurable 24V Passive PoE to simplify your infrastructure. By default, the EdgeSwitch automatically detects 802.3af/at devices so they automatically receive PoE. For 24V Passive PoE devices, manually enable 24V passive PoE using the EdgeSwitch Configuration Interface.
Fiber Connectivity
The EdgeSwitch provides fiber connectivity options for your growing networks. This 24-port model includes two SFP ports, providing up to 1 Gbps uplinks.
Comprehensive User Interface
Designed for convenient management, the EdgeSwitch Configuration Interface allows administrators to configure and monitor switch features in a graphical user interface. For advanced users, an industry-standard command-line interface (CLI) is available through telnet and SSH.
Powerful Functionality
The EdgeSwitch uses a sophisticated operating system that provides basic switching features, PoE configuration per port, and a variety of advanced features including:
• MSTP/RSTP/STP
• VLAN, Private VLAN, Voice VLAN
• Link Aggregation
• DHCP Snooping, IGMP Snooping
• TACACS+, RADIUS, 802.1X, MAC Filtering, ACL
• DiffServ, CoS
• Static Routing, Policy-Based Routing
Lifetime Hits: 108 Doolz ID: 270 Price is subject to change without notice. Price and Stock last updated 18 May 2021