Results for Product Code "7XG7A05782"
2026940
ST550 XEON 6130T 16C/125W/2.1GHZ

Brand: LENOVO

Product Code: 7XG7A05782

out of stockStock due 01-01-1970

Price: NZ$8,349.82

All prices include GST. Price is subject to change without notice. Price and Stock last updated at 16 June 2019 Doolz ID: 2026940
Intel processors offer a number of strengths, including power conservation, graphics performance, processing speed, and processing power.
Intel Xeon Gold 6130, 22M Cache, 2.1 GHz, 125 W TDP, FCLGA3647
Lenovo Intel Xeon Gold 6130T. Processor family: Intel® Xeon® Gold, Processor frequency: 2.1 GHz, Processor socket: LGA 3647. Memory channels supported by processor: Hexa, Maximum internal memory supported by processor: 768 GB, Memory types supported by processor: DDR4-SDRAM. Thermal Design Power (TDP): 125 W. Supported instruction sets: AVX,AVX 2.0,AVX-512,SSE4.2, Scalability: S4S
Intel® Turbo Boost Technology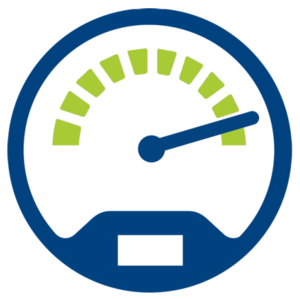 <b>Higher Performance When You Need It Most</b>\r
Intel® Turbo Boost Technology 2.01 accelerates processor and graphics performance by increasing the operating frequency when operating below specification limits. The maximum frequency varies depending on workload, hardware, software, and overall system configuration.
Intel® vPro™ Technology
| | |
| --- | --- |
| Processor family | Intel® Xeon® Gold |
| Processor frequency | 2.1 GHz |
| Processor cores | 16 |
| Processor socket | LGA 3647 |
| Component for | Server/Workstation |
| Processor lithography | 14 nm |
| Cooler included | N |
| Processor model | 6130T |
| Processor threads | 32 |
| Processor operating modes | 64-bit |
| Processor series | Intel Xeon Gold 6000 Series |
| Processor cache | 22 MB |
| Processor cache type | L3 |
| Stepping | H0 |
| Processor boost frequency | 3.7 GHz |
| Processor codename | Skylake |
| Memory channels supported by processor | Hexa |
| Maximum internal memory supported by processor | 768 GB |
| Memory types supported by processor | DDR4-SDRAM |
| Memory clock speeds supported by processor | 2666 MHz |
| ECC supported by processor | Y |
| On-board graphics adapter | N |
| Thermal Design Power (TDP) | 125 W |
| Maximum number of PCI Express lanes | 48 |
| PCI Express slots version | 3.0 |
| Supported instruction sets | AVX,AVX 2.0,AVX-512,SSE4.2 |
| Scalability | S4S |
| Embedded options available | Y |
| Intel® Hyper Threading Technology (Intel® HT Technology) | Y |
| Intel® Turbo Boost Technology | 2.0 |
| Intel® vPro™ Technology | Y |
| Intel® AES New Instructions (Intel® AES-NI) | Y |
| Intel Trusted Execution Technology | Y |
| Intel® Speed Shift Technology | Y |
| Intel TSX-NI | Y |
| Intel 64 | Y |
| Intel Virtualization Technology (VT-x) | Y |
| Conflict Free processor | Y |
| Intel Turbo Boost Max Technology 3.0 | N |
| Intel® Optane™ Memory Ready | N |
| Tcase | 92 °C |