Canon XEED WUX6010 data projector 6000 ANSI lumens LCOS WUXGA (1920x1200) Desktop projector Black,Silver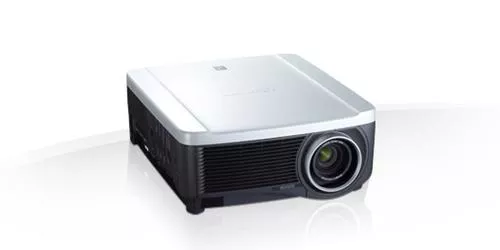 Manufacturer: CANON
Category: Data Projectors
Short Description: Canon XEED WUX6010, 6000 ANSI lumens, LCOS, WUXGA (1920x1200), 2000:1, 16:10, 1016 - 15240 mm (40 - 600")
Get it now
WUX6010 6000 LUMEN PROJECTOR
Our Price: NZ$6,832.29 inc GST
Stock at this price: Out of stock!
No ETA available
Ships from: Manukau, Auckland
Log in to use Stock Alerts
Price & stock last updated: 2021-04-13 07:05:46
We have 1 supplier for this product
For pickups, choose the closest location to you. Otherwise, choose the cheapest or one that is in stock
Supplier 1
Product Name: WUX6010 6000 LUMEN PROJECTOR
Price 1: NZ$6,832.29 inc GST
Stock: Out of stock!
No ETA available
Available at: Manukau, Auckland
Log in to use Stock Alerts
Price & stock last updated: 2021-04-13 07:05:46
+Price History:
| Date: | Price: |
| --- | --- |
| 2019-06-11 | NZ$6,614.90 |
| 2020-01-17 | NZ$6,832.29 |
| 2020-01-29 | NZ$6,614.90 |
| 2020-01-30 | NZ$6,521.73 |
| 2020-02-01 | NZ$6,490.68 |
| 2020-04-23 | NZ$6,832.29 |
Doolz ID:
25213
Every effort is made to ensure the image(s) and/or product details are correct, but we cannot guarantee that they are. You should always check with us FIRST if you have specific requirements.
Info
LCOS, 0.71", 16:10, 1920 x 1200 (WUXGA), 340 W NSHA, F=23-34.5 mm, 6000 Lumen, DVI, HDMI, RJ-45, USB, 8.5 kg
Canon XEED WUX6010. Projector brightness: 6000 ANSI lumens, Projection technology: LCOS, Projector native resolution: WUXGA (1920x1200). Light source type: Lamp, Lamp type: NSHA, Lamp power: 340 W. Focal length range (f-f): 23 - 34.5 mm, Aperture range (F-F): 1.89 - 2.65, Zoom ratio: 1.5:1. Supported graphics resolutions: 640 x 480 (VGA),1024 x 768 (XGA),1280 x 1024 (SXGA),1360 x 768 (WXGA),1400 x 1050 (SXGA+),1440 x..., Supported video modes: 480p,576i,576p,720p,1080i,1080p. Serial interface type: RS-232C, HDMI connector type: Full-size
Description
The XEED WUX6010 is designed to meet the varying requirements of customers and integrators - particularly within business, education and exhibition environments - thanks to its improved connectivity, high brightness and flexible installation capabilities. With the addition of HDBaseT, a new standard for connectivity, the XEED WUX6010 allows for the transmission of HD media, audio and control signals over long distances via a single LAN cable. The LAN cable can span up to 100 metres, greatly improving convenience in system configuration and supporting information sharing. The XEED WUX6010 is also compatible with five different projection lenses - a short fixed lens, wide zoom lens, standard zoom lens, long zoom lens and an ultra-long zoom lens. All five lenses use the same connector as the XEED WUX4000, WUX5000 and WUX6000, making them cross-compatible with existing devices from this range, offering system integrators and customers enhanced flexibility during installation. In addition, a separate model incorporating a DICOM- simulation mode is available designed specifically for medical purposes. This allows for the display of black and white gradation which is required for use in medical scenarios. The XEED WUX6010 is supported by Canon-s 3 Year Lamp Warranty, which effectively eliminates the cost of replacement lamps for a three year period from new. It also qualifies for Canon-s 3 Year Enhanced Warranty Loan Service offering customers next day loans while their projector is being serviced.
Specs
| | |
| --- | --- |
| Projector brightness | 6000 ANSI lumens |
| Projection technology | LCOS |
| Projector native resolution | WUXGA (1920x1200) |
| Contrast ratio (typical) | 2000:1 |
| Native aspect ratio | 16:10 |
| Screen size compatibility | 1016 - 15240 mm (40 - 600") |
| Projection distance | 1.3 - 29 m |
| Number of colours | 16.78 million colors |
| Projector brightness (economic mode) | 4660 ANSI lumens |
| Uniformity | 88% |
| Horizontal scan range | 15 - 75 kHz |
| Vertical scan range | 50 - 85 Hz |
| Keystone correction, horizontal | -20 - 20- |
| Keystone correction, vertical | -20 - 20- |
| Matrix size | 1.8 cm (0.71") |
| Matrix type | 3-panel (p-Si TFT active) |
| Light source type | Lamp |
| Lamp type | NSHA |
| Lamp power | 340 W |
| Lamp power (economic mode) | 264 W |
| Focal length range (f-f) | 23 - 34.5 mm |
| Aperture range (F-F) | 1.89 - 2.65 |
| Zoom ratio | 1.5:1 |
| Horizontal lens shift range | -10 - 10% |
| Vertical lens shift range | -15 - 55% |
| Full HD | Y |
| Supported graphics resolutions | 640 x 480 (VGA),1024 x 768 (XGA),1280 x 1024 (SXGA),1360 x 768 (WXGA),1400 x 1050 (SXGA+),1440 x 900 (WXGA+),1600 x 1200 (UXGA),1920 x 1200 (WUXGA) |
| Supported video modes | 480p,576i,576p,720p,1080i,1080p |
| VGA (D-Sub) ports quantity | 1 |
| HDMI ports quantity | 1 |
| DVI port | Y |
| USB 2.0 ports quantity | 1 |
| Serial interface type | RS-232C |
| HDMI connector type | Full-size |
| HDMI version | 1.3 |
| HDBaseT port | Y |
| PC Audio in | Y |
| PC Audio out | Y |
| Remote (IR) output | 1 |
| AC (power) in | Y |
| Ethernet LAN | Y |
| Wi-Fi | N |
| Ethernet LAN (RJ-45) ports | 1 |
| Ethernet LAN data rates | 10,100,1000 Mbit/s |
| Noise level | 40 dB |
| Noise level (economic mode) | 36 dB |
| Built-in speaker(s) | Y |
| RMS rated power | 5 W |
| Number of built-in speakers | 1 |
| Product type | Desktop projector |
| Product colour | Black,Silver |
| Ceiling mounting supported | Y |
| Cable lock slot | Y |
| Cable lock slot type | Kensington |
| Power source | AC |
| Power consumption (typical) | 465 W |
| Power consumption (standby) | 1.8 W |
| Power consumption (PowerSave) | 370 W |
| Power consumption (economy mode) | 37 W |
| AC input voltage | 100 - 240 V |
| AC input frequency | 50 - 60 Hz |
| Operating temperature (T-T) | 0 - 40 -C |
| Storage temperature (T-T) | -30 - 60 -C |
| Weight | 8.5 kg |
| Width | 380 mm |
| Depth | 430 mm |
| Height | 170 mm |
| Handheld remote control | Y |
| Batteries included | Y |
| Cables included | AC,VGA |
| Manual | Y |
| Warranty card | Y |
| RS-232C | Y |
Other Multimedia
Some of these may not exist; we do not manage these files
Lifetime Hits: 156 Doolz ID: 25213 Price is subject to change without notice. Price and Stock last updated 13 April 2021