Hewlett Packard Enterprise Foundation Care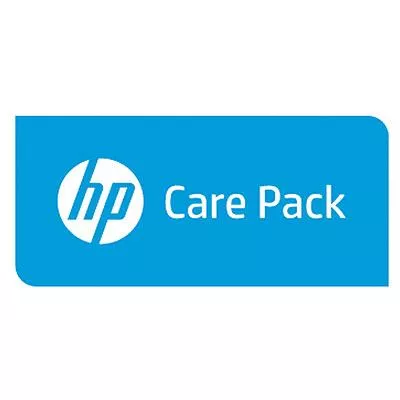 Product Code: U2PY0E
Manufacturer: HEWLETT PACKARD ENTERPRISE
Category: Warranty & Support Extensions
Short Description: Hewlett Packard Enterprise Foundation Care, 3 year(s)
Get it now
HP 3y 24x7 w/DMR B6200 48TB UPG FC SVC
Our Price: NZ$62,010.10 inc GST
Stock at this price: Out of stock!
No ETA available
Ships from: Manukau, Auckland
This product is not currently available while out of stock. Subscribe to Stock Alerts below to get notified when it is available
Log in to use Stock Alerts
Price & stock last updated: 2021-12-01 00:00:48
We have 1 supplier for this product
For pickups, choose the closest location to you. Otherwise, choose the cheapest or one that is in stock
Supplier 1
Product Name: HP 3y 24x7 w/DMR B6200 48TB UPG FC SVC
Price 1: NZ$62,010.10 inc GST
Stock: Out of stock!
No ETA available
Available at: Manukau, Auckland
This product is not currently available while out of stock. Subscribe to Stock Alerts below to get notified when it is available
Log in to use Stock Alerts
Price & stock last updated: 2021-12-01 00:00:48
+Price History:
| Date: | Price: |
| --- | --- |
| 2019-06-11 | NZ$58,352.54 |
| 2019-07-16 | NZ$58,294.24 |
| 2019-07-19 | NZ$58,352.54 |
| 2019-12-09 | NZ$61,039.08 |
| 2020-01-17 | NZ$63,045.06 |
| 2020-01-29 | NZ$61,039.08 |
| 2020-01-30 | NZ$60,179.37 |
| 2020-02-01 | NZ$59,892.80 |
| 2020-04-23 | NZ$61,885.13 |
| 2020-05-06 | NZ$66,332.98 |
| 2020-08-04 | NZ$63,045.06 |
| 2020-11-04 | NZ$60,298.73 |
Doolz ID:
109617
Every effort is made to ensure the image(s) and/or product details are correct, but we cannot guarantee that they are. You should always check with us FIRST if you have specific requirements.
Info
3Y Foundation Care, Call to Repair, w/ Defective Media Retention B6200 48TB Upgrade Service
Hewlett Packard Enterprise Foundation Care. Number of years: 3 year(s)
Description
HPE Foundation Care Service is composed of comprehensive hardware and software services aimed to help increase the availability of your IT infrastructure. Hewlett Packard Enterprise (HPE) technical resources provide support and work with your IT team to help you resolve hardware and software problems with HPE and selected third-party products. For hardware products covered by HPE Foundation Care, the service includes remote diagnosis and support, as well as on-site hardware repair if it is required to resolve an issue. For eligible HPE hardware products, this service may also include Basic Software Support and Collaborative Call Management for selected non-HPE software. Contact HPE for more information and determination regarding which eligible software products may be included as part of your hardware product coverage. For software products covered by HPE Foundation Care, HPE provides remote technical support and access to software updates and patches. Updates for selected HPE-supported third-party software products are included, as they are made available from the original software manufacturer. In addition, HPE Foundation Care provides electronic access to related product and support information, enabling any member of your IT staff to locate this commercially available essential information. For third-party products, access is subject to availability of information from the original manufacturer. You can choose from a set of reactive support levels to meet your business and operational needs.
Specs
| | |
| --- | --- |
| Number of years | 3 year(s) |
| Compatibility | B6200 48TB Upgrade |
Lifetime Hits: 20 Doolz ID: 109617 Price is subject to change without notice. Price and Stock last updated 01 December 2021