TA410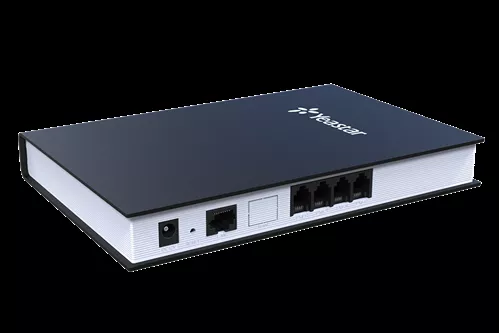 Product Code: TA410
Manufacturer: YEASTAR
Category: Uncategorized
Get it now
TA410
Our Price: NZ$301.70 inc GST
Stock at this price: Out of stock!
No ETA available
Ships from: Albany, Auckland
Log in to use Stock Alerts
Price & stock last updated: 2022-05-19 08:20:03
We have 1 supplier for this product
For pickups, choose the closest location to you. Otherwise, choose the cheapest or one that is in stock
Supplier 1
Product Name: TA410
Price 1: NZ$301.70 inc GST
Stock: Out of stock!
No ETA available
Available at: Albany, Auckland
Log in to use Stock Alerts
Price & stock last updated: 2022-05-19 08:20:03
+Price History:
| Date: | Price: |
| --- | --- |
| 2019-06-11 | NZ$224.13 |
| 2019-11-22 | NZ$248.62 |
| 2020-01-16 | NZ$256.80 |
| 2020-01-28 | NZ$248.62 |
| 2020-01-29 | NZ$245.12 |
| 2020-01-31 | NZ$243.96 |
| 2020-03-19 | NZ$271.60 |
| 2020-04-21 | NZ$285.89 |
| 2020-06-07 | NZ$335.23 |
| 2021-06-09 | NZ$350.46 |
| 2021-06-18 | NZ$335.23 |
Doolz ID:
60
Every effort is made to ensure the image(s) and/or product details are correct, but we cannot guarantee that they are. You should always check with us FIRST if you have specific requirements.
Info
A total of four FXO ports are built into the Yeastar NeoGate TA410 gateway. The gateway features a compact design, allowing you to mount it on a wall or leave it on a desk. Use this gateway to combine your PSTN lines with a VoIP environment, including essential call handing features and security services.
Call handling features include programmable AC impedance, hangup detection, answer detection and caller ID detection. The Yeastar NeoGate TA410 gateway offers security services such as firewall, attack alert, DDNS, VLAN and Nat traversal. The gateway is compatible with 3CX, Asterisk and Skype for Business, among other standards-based IP environments.
Connections: 4x RJ11 FXO
Switch Port: 1x 10/100Base-T Ethernet
Protocol Support: SIP, IAX2
Audio Codecs: G.711a/u-law, G.722, G.723, G.726, G.729A, GSM
Fax Codecs: T.30
Echo Cancellation: yes
QoS: supported
Management: via web UI
Dimensions: 7.87" x 5.39" x 0.98"
Mounting: desktop, wall
Yeastar voIP Gateways
Cost-Effective & Feature-Rich
A Yeastar VoIP Gateway is an ideal addition to any SMB telephony system, bringing advanced VoIP technology & your phones and network together.
Complete Portfolio
Yeastar's TA, TG, and TE Series VoIP Gateways offer up to 32 FXS ports, 16 FXO ports, 16 GSM/3G/4G channels, and two T1 ports.
High Performance
Clear voice calls and carrier-grade reliability are guaranteed by a high-end TI chipset and processor. You'll get superb voice compressions.
Interoperability
Excellent interoperability with Vodia, Asterisk, Lync Server (Skype for Business), FreePBX, Xorcom, 3CX platforms, and many more. Also certified with Elastix and Broadsoft.
Easy Management
The simple and intuitive web GUI allows for easy and straightforward configuration, saving you time.
Rich Applications
A robust feature set that fulfills business needs & makes full use of analog phones, PSTN lines, digital lines, and cellular networks.
Lifetime Hits: 196 Doolz ID: 60 Price is subject to change without notice. Price and Stock last updated 19 May 2022