TA100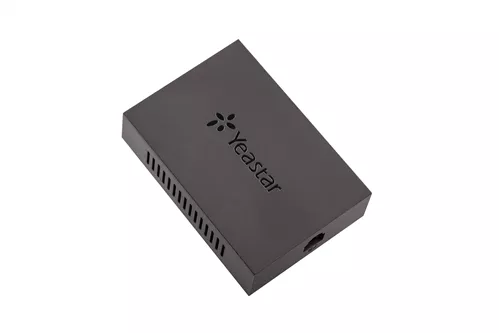 Product Code: TA100
Manufacturer: YEASTAR
Category: Uncategorized
Get it now
TA100
Our Price: NZ$64.33 inc GST
Stock at this price: 38
Ships from: Albany, Auckland
Price & stock last updated: 2022-06-28 16:10:03
We have 1 supplier for this product
For pickups, choose the closest location to you. Otherwise, choose the cheapest or one that is in stock
Supplier 1
Product Name: TA100
Price 1: NZ$64.33 inc GST
Stock: 38
Available at: Albany, Auckland
Price & stock last updated: 2022-06-28 16:10:03
+Price History:
| Date: | Price: |
| --- | --- |
| 2019-06-11 | NZ$47.77 |
| 2019-06-25 | NZ$55.11 |
| 2019-11-22 | NZ$61.24 |
| 2020-01-16 | NZ$63.25 |
| 2020-01-28 | NZ$61.24 |
| 2020-01-29 | NZ$60.38 |
| 2020-01-31 | NZ$60.09 |
| 2020-03-19 | NZ$67.30 |
| 2020-04-21 | NZ$70.84 |
| 2020-06-07 | NZ$69.58 |
| 2021-06-09 | NZ$72.74 |
| 2021-06-18 | NZ$69.58 |
Doolz ID:
54
Every effort is made to ensure the image(s) and/or product details are correct, but we cannot guarantee that they are. You should always check with us FIRST if you have specific requirements.
Info
1-Port FXS VoIP ATA
The Yeastar TA100 ATA (analog telephone adapter) is a cost-effective solution for SMB owners who are looking to integrate their existing analog telephone or fax equipment into their IP-based computer network. TA100 has an RJ11 FXS port. By connecting your analog equipment, you're opening up your analog equipment to the world of VoIP features: direct IP dialing, do not disturb, call conference, and much, much more.
Yeastar TA100 is an affordable part of a modern business telephony system. Its small form-factor means you can place it where you want it to be. The fact that it can be powered through USB either by a computer or a PBX gives it even more flexibility. It possesses QoS (Quality of Service) functionality, accessible with all other settings through the web GUI, so you'll be able to optimize your network for best service.
Watch the video on YouTube https://www.youtube.com/watch?v=ubDP8GewPGw
Connect 1 analog phone/fax
Miniature design
Fully compliant with SIP standards
High-quality voice calling
Rich subscribe calling features
FTP, TFTP, HTTP auto provision
Easy web-based configuration
Powered via Mirco USB port for connection to PC or USB Power Adapter (included in the box)
The Yeastar TA100 provides 1 analog interface to convert existing analog telephone equipment to IP-based networks cost effectively. Yeastar TA100 is ideal for small business to achieve quick and easy connections in various network environments.
Rich Calling Features:
TA100 allows users to connect 1 analog phone or fax machine to enable VoIP services. Features like call waiting, call forwarding, call transfer, call conference, Direct IP Dialing, Do Not Disturb, and flexible dial plan are essential telephony features for home business and small business.
Miniature and USB Powered:
Featuring small form factor, TA100 can save space when placing on the desk. Micro USB port equipped, TA100 also can be powered by and directly connected to the USB port of PC and IP-PBX.
Cost-effective Analog Telephone Adapter:
Connect analog phones and fax machines to VoIP network
Protect investment in existing analog telephones
Migrate to IP voice with the easy-to-install ATA
Simple Management:
On boot-up, TA100 supports Auto Provision FTP/TFTP/HTTP provisioning servers. It is manageable from any Web browser with intuitive Web GUI. The flexible configuration also allows basic configuration on telephone keypad with voice prompt.
Yeastar voIP Gateways
Cost-Effective & Feature-Rich
A Yeastar VoIP Gateway is an ideal addition to any SMB telephony system, bringing advanced VoIP technology & your phones and network together.
Complete Portfolio
Yeastar's TA, TG, and TE Series VoIP Gateways offer up to 32 FXS ports, 16 FXO ports, 16 GSM/3G/4G channels, and two T1 ports.
High Performance
Clear voice calls and carrier-grade reliability are guaranteed by a high-end TI chipset and processor. You'll get superb voice compressions.
Interoperability
Excellent interoperability with Vodia, Asterisk, Lync Server (Skype for Business), FreePBX, Xorcom, 3CX platforms, and many more. Also certified with Elastix and Broadsoft.
Easy Management
The simple and intuitive web GUI allows for easy and straightforward configuration, saving you time.
Rich Applications
A robust feature set that fulfills business needs & makes full use of analog phones, PSTN lines, digital lines, and cellular networks.
In the box:
• Device Unit × 1
• USB Power Adapter × 1
• USB Cable × 1
• Network Cable × 1
• Warranty Card × 1
• Quick Installation Guide × 1
Description
Ports1 FXS Port
Telephony InterfacesRJ11
Network Interfaces1 10/100Base-T Ethernet
Micro USB Port1
ProtocolSIP (RFC3261)
TransportUDP, TCP, TLS, SRTP
CodecG.711 (alaw/ulaw), G.729A/B
DTMF ModeRFC2833, SIP Info, In-band
Voice CapabilityITU-T G.168 LEC Echo Cancellation, Dynamic Jitter Buffer
FaxT.30 Pass-through
QoSDiffServ, ToS, 802.1 P/Q VLAN tagging
NetworkDHCP, OpenVPN, PPPoE, Static Route, VLAN
Network ProtocolFTP, TFTP, HTTP, HTTPS, SSH
Management ProtocolTR-069*
SignalingFXS Loop Start, FXS Kewl Start
Caller IDBELL202, ETSI (V23), NTT (V23-Japan), and DTMF-based CID
Disconnect MethodsBusy Tone, Polarity Reversal
PowerDC 5V 1A
Dimensions (L × W × H) (mm)85 x 58 x 24
Humidity10-90% non-condensing
Storage Range-20°C to 65°C, -4°F to 149°F
Operation Range0°C to 40°C, 32°F to 104°F
MountingDesktop
CompatibilityInteroperable with 3CX, Asterisk, Lync Server, FreePBX and certified with Elastix and BroadSoft
Lifetime Hits: 255 Doolz ID: 54 Price is subject to change without notice. Price and Stock last updated 28 June 2022