SN4324/JS/UI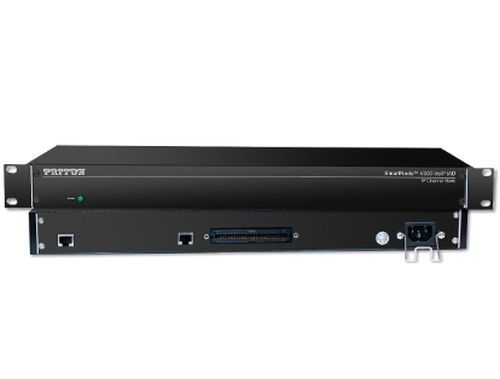 Manufacturer: PATTON
Category: Uncategorized
Get it now
SN4324/JS/UI
Our Price: NZ$2,228.93 inc GST
Stock at this price: Out of stock!
No ETA available
Ships from: Albany, Auckland
Log in to use Stock Alerts
Price & stock last updated: 2020-12-01 04:10:06
We have 1 supplier for this product
For pickups, choose the closest location to you. Otherwise, choose the cheapest or one that is in stock
Supplier 1
Product Name: SN4324/JS/UI
Price 1: NZ$2,228.93 inc GST
Stock: Out of stock!
No ETA available
Available at: Albany, Auckland
Log in to use Stock Alerts
Price & stock last updated: 2020-12-01 04:10:06
+Price History:
| Date: | Price: |
| --- | --- |
| 2019-06-11 | NZ$1,747.72 |
| 2019-11-22 | NZ$1,942.45 |
| 2020-01-16 | NZ$2,006.29 |
| 2020-01-28 | NZ$1,942.45 |
| 2020-01-29 | NZ$1,915.10 |
| 2020-01-31 | NZ$1,905.98 |
| 2020-03-22 | NZ$2,117.48 |
| 2020-04-21 | NZ$2,228.93 |
Doolz ID:
30
Every effort is made to ensure the image(s) and/or product details are correct, but we cannot guarantee that they are. You should always check with us FIRST if you have specific requirements.
Info
SmartNode 24-port FXS VoIP Gateway 24 FXS ports presented on RJ21, 1x Fast Ethernet Port.
The SmartNode 4300 Series IpChannel Bank is the perfect business solution for applications requiring up to 32 concurrent analog voice/fax calls. The IpChannel Bank transforms any PBX system, analog call-center application, or ISP MDU service into a state-of-the-art packet-voice system without requiring costly equipment replacement or upgrades.
There are several models in the SN4300 Series—ranging from up to 32 FXS or FXO ports. The SN4300 Series supports key industry-standard VoIP signaling protocols such as SIP, H.323, and T.38 Fax Relay—plus fax-bypass and modem-bypass. This ensures interoperability with the leading soft switches and VoIP services.
Offering easy setup, reliable operation, and third-party interoperability on a proven platform, the SN4300 Series IpChannel Bank sits at the core of cost-effective business solutions. The investment protection you need for the future is here today.
Description
Data Services
Now 10/100 Ethernet port
Complete IP access router
DHCP Client & server
Packet fragmentation
NAPT RFC 1631 access control lists
Quality of Service
DownStreamQoS™
EEE 802.1p, TOS, DiffServ labeling
EEE 802.1Q, VLAN tag insertion/deletion
4096 VLAN IDs, multiple VLAN support
Management
Web/HTTP, CLI with local console and remote Telnet access
FTP configuration & firmware loading
SNMP MIB II and product MIB
Secure autoprovisioning for both firmware and unit/subscriber configuration
Built-in diagnostic tools (trace, debug, call generator)
FXS Connectivity
2-wire Loopstart on 50 pin (12 to 24 channels) Telco connector
Short haul loop 1.1 km @3REN • EuroPOTS (ETSI EG201188)
Programmable AC impedance, feeding, ring and on-hook voltage
Caller-ID FSK and ITU V.23/Bell 202 generation
Voice Signaling
SIPv2 H.323v4 (simultaneously with B2BUA capability)
SIP call transfer, redirect • DTMF in-band & out-of-band
All tones programmable (dial, ringing, busy)
Call Switching and Services
Regular expression based call routing and number manipulation
Number blocking
Short-dialing
Digit collection, distribution and hunt groups
transparent line extension
Voice Processing
Codec G.711 a-law/mu-law, G.723, G.729ab
G.726, G.727. T.38 fax relay
G.711 transparent fax and bypass
System
CPU Motorola MPC875 @ 133 MHz
Memory 32 MB SDRAM/8 MB Flash
Dimensions
19-in. rack-mount
chassis 48.3W x 4.44H x 30.50D cm
Accessories
10-3096TM50/50-12 12 FT Cable (50 PIN TELCO-to-50 PIN TELCO)
10-3096TM50-20 20 FT Cable (50-pin TELCO-to-25 unterminated)
10-50TELCO/24RJ11-6 6 FT Cable (50 PIN TELCO-to-24 RJ11)
10-50TELCO/24RJ45-6 6 FT Cable (50 PIN TELCO-to-24 RJ45)
Accessories
10-3096TM50/50-12 12 FT Cable (50 PIN TELCO-to-50 PIN TELCO)
10-3096TM50-20 20 FT Cable (50-pin TELCO-to-25 unterminated)
10-50TELCO/24RJ11-6 6 FT Cable (50 PIN TELCO-to-24 RJ11)
10-50TELCO/24RJ45-6 6 FT Cable (50 PIN TELCO-to-24 RJ45)
Lifetime Hits: 315 Doolz ID: 30 Price is subject to change without notice. Price and Stock last updated 01 December 2020