StarTech.com 1U Rack-Mount Light Panel - Dimmable LEDs, with Flexible Gooseneck Arms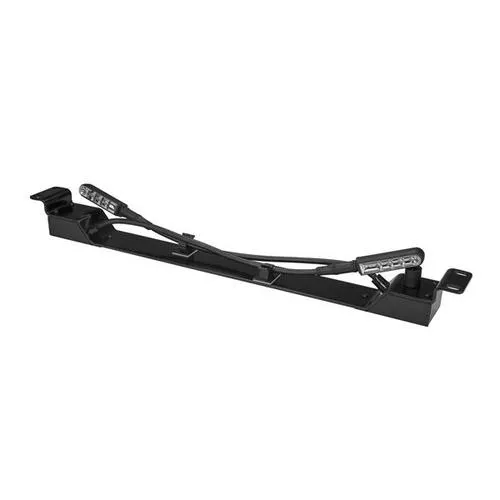 Manufacturer: STARTECH
Category: Rack Accessories
Short Description: StarTech.com 1U Rack-Mount Light Panel - Dimmable LEDs, with Flexible Gooseneck Arms, LED system light, Black, 1U, 0.152 m, CE, FCC, UL, 55 mm
We have 1 supplier for this product
Supplier 1
Product Name: 1U Rack Mount Light
Price 1: NZ$272.48 inc GST
Stock: 4
Ships from: Manukau, Auckland
Price & stock last updated: 2020-09-23 05:01:49
+Price History:
| Date: | Price: |
| --- | --- |
| 2019-06-11 | NZ$208.99 |
| 2019-08-26 | NZ$253.77 |
| 2019-08-27 | NZ$208.99 |
| 2020-01-17 | NZ$215.86 |
| 2020-01-29 | NZ$208.99 |
| 2020-01-30 | NZ$206.05 |
| 2020-02-01 | NZ$205.07 |
| 2020-04-23 | NZ$272.48 |
Doolz ID:
85188
Every effort is made to ensure the image(s) and/or product details are correct, but we cannot guarantee that they are. You should always check with us FIRST if you have specific requirements.
Info
StarTech.com 1U Rack Mount Light - Flexible - Gooseneck Arms - Rackmount Lighting - LED Rack Light - Data Center Rack Lighting
StarTech.com 1U Rack-Mount Light Panel - Dimmable LEDs, with Flexible Gooseneck Arms. Type: LED system light, Product colour: Black, Rack capacity: 1U. Width: 55 mm, Depth: 482.6 mm, Height: 44 mm. Package width: 110 mm, Package depth: 490 mm, Package height: 100 mm
Description
This 1U rack-mount light panel installs into any EIA-310 compliant cabinet and enables you to complete tasks inside your server rack that require lighting. The panel mounts into 1U of rack space in any standard 19 in. rack and features two adjustable gooseneck lights, each 17 in. (432 mm) in length. For easy installation, the light panel also includes a 5 ft. (1.5 m) power cord that can easily reach a PDU that's mounted inside of your rack. Target illumination with adjustable lights This rack-mount light enables you to direct light exactly where you need it. The lamp features two easy-to-adjust lights that can be positioned independently with flexible gooseneck arms. You can also direct the lights so they-ll work together, to intensify the light in a specific location. The gooseneck design provides virtually limitless movement and easily bends 360 degrees in any direction. The lights tilt, turn and rotate, so you can instantly switch from any position, and back again. Precise lighting control, with dimming and power switches For simple operation, the rack-mount light features a dimming dial, which makes it easy for you to adjust the light to the perfect settings. Unlike some rack-mount lighting systems that require you to physically disconnect the power cable in order to turn them off, this LED rack light features a built-in on/off switch. Save energy with LED lights The 1U rack light features LED lights which are long lasting and emit very little heat, unlike some systems that use incandescent lighting. With this rack-mount light, you can be confident your equipment won-t overheat due to residual heat generated from your lighting. The RKPNLLT is backed by a 2-year warranty and free lifetime technical support.
Specs
| | |
| --- | --- |
| Type | LED system light |
| Product colour | Black |
| Rack capacity | 1U |
| Cable length | 0.152 m |
| RoHS compliance | Y |
| Certification | CE, FCC, UL |
| Width | 55 mm |
| Depth | 482.6 mm |
| Height | 44 mm |
| Weight | 690 g |
| Package width | 110 mm |
| Package depth | 490 mm |
| Package height | 100 mm |
| Package weight | 710 g |
| Screws included | Y |
Other Multimedia
Some of these may not exist; we do not manage these files
Lifetime Hits: 34 Doolz ID: 85188 Price is subject to change without notice. Price and Stock last updated 23 September 2020