RBWAP2ND-BE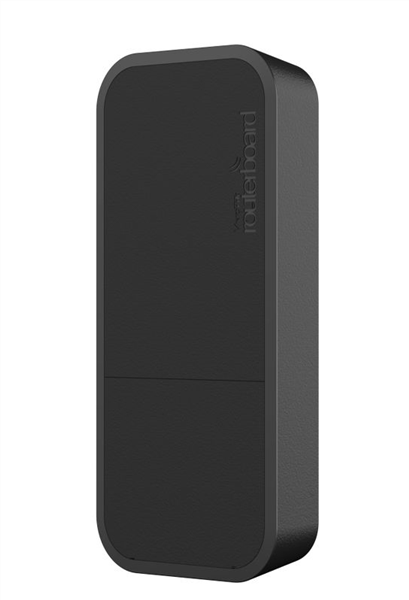 Manufacturer: MIKROTIK
Category: Uncategorized
Get it now
RBWAP2ND-BE
Our Price: NZ$84.76 inc GST
Stock at this price: 1
Ships from: Albany, Auckland
Price & stock last updated: 2021-04-12 08:25:02
We have 1 supplier for this product
For pickups, choose the closest location to you. Otherwise, choose the cheapest or one that is in stock
Supplier 1
Product Name: RBWAP2ND-BE
Price 1: NZ$84.76 inc GST
Stock: 1
Available at: Albany, Auckland
Price & stock last updated: 2021-04-12 08:25:02
+Price History:
| Date: | Price: |
| --- | --- |
| 2019-06-11 | NZ$86.96 |
| 2020-01-16 | NZ$89.82 |
| 2020-01-28 | NZ$86.96 |
| 2020-01-29 | NZ$85.73 |
| 2020-01-31 | NZ$85.32 |
| 2020-03-20 | NZ$90.13 |
| 2020-04-21 | NZ$85.32 |
| 2020-04-21 | NZ$89.82 |
| 2021-01-12 | NZ$84.76 |
Doolz ID:
888
Every effort is made to ensure the image(s) and/or product details are correct, but we cannot guarantee that they are. You should always check with us FIRST if you have specific requirements.
Info
The wAP is a small weatherproof wireless access point for your mobile devices - perfect for installation outside your house, in the garden, on your porch or anywhere else where you need wireless access from your phone or computer.
The device has one 10/100 Ethernet port, it supports 802.11b/g/n wireless standards. It looks unobtrusive and sleek, available in two colours - black (RBwAP2nD-BE) and white (RBwAP2nD).
The wAP is weatherproof and can be fixed to any external wall from the inside of the case - so that it is securely attached to it's mounting location. The bottom door can also be secured with a special screw, which can only be opened by the owner.
It is also possible to run the Ethernet cable directly behind the unit, to inside the wall, there is a special opening on the back of the case. This way, the unit doesn't attract attention and blends into any environment.
Powering:
PoE in : 802.3af/at
PoE in input Voltage : 11-57 V
Number of DC inputs : 2 (DC jack, PoE-IN)
DC jack input Voltage : 11-57 V
Max power consumption : 4 W
Lifetime Hits: 216 Doolz ID: 888 Price is subject to change without notice. Price and Stock last updated 12 April 2021