RBOMNITIKUPA5HND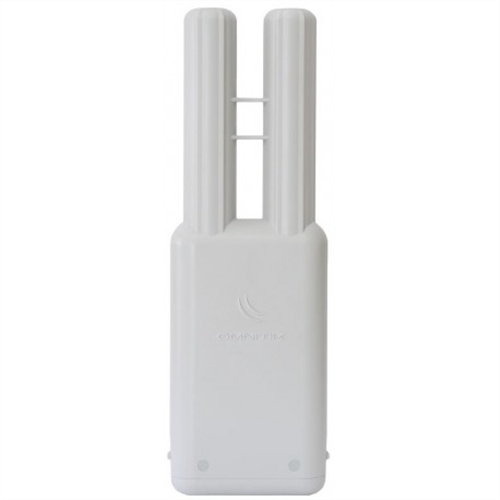 Manufacturer: MIKROTIK
Category: Uncategorized
Get it now
RBOMNITIKUPA5HND
Our Price: NZ$237.82 inc GST
Stock at this price: 1
Ships from: Albany, Auckland
Price & stock last updated: 2021-04-12 08:25:02
We have 1 supplier for this product
For pickups, choose the closest location to you. Otherwise, choose the cheapest or one that is in stock
Supplier 1
Product Name: RBOMNITIKUPA5HND
Price 1: NZ$237.82 inc GST
Stock: 1
Available at: Albany, Auckland
Price & stock last updated: 2021-04-12 08:25:02
+Price History:
| Date: | Price: |
| --- | --- |
| 2019-06-11 | NZ$169.02 |
| 2020-01-16 | NZ$174.57 |
| 2020-01-28 | NZ$169.02 |
| 2020-01-29 | NZ$166.64 |
| 2020-01-31 | NZ$165.84 |
| 2020-03-20 | NZ$174.25 |
| 2020-04-21 | NZ$225.93 |
| 2020-04-21 | NZ$237.82 |
Doolz ID:
974
Every effort is made to ensure the image(s) and/or product details are correct, but we cannot guarantee that they are. You should always check with us FIRST if you have specific requirements.
Info
MikroTik OmniTik UPA-5HnD 802.11a/n Outdoor AP with PoE Out
The OmniTIK UPA-5HND is a weatherproof outdoor AP with dual-polarized omni antennas - the perfect companion for the MikroTik SXT, or for any other 5GHz 802.11a/n standard device.
Weatherproof, durable and ready to use. It has five 10/100 Ethernet ports, PoE support and a built-in 1000mW 802.11a/n wireless radio. It supports Nv2 TDMA technology with up to 200Mbit aggregate throughput.
LED signal indicators on it's back are fully customizable, show Ethernet activity or wireless signal - or any other information from RouterOS. The USB port gives the ability to connect a 3G modem or a storage drive.
The OmniTIK UPA also features power output on it's ethernet ports. Ports 2-5 can power other PoE capable devices with the same voltage as applied to the unit. Less power adapters to worry about.
Box contains OmniTik UPA-5HnD, mounting loops, PoE injector, 24v 2.5A power adapter
AKA RBOmnitikUPA-5HnD
Lifetime Hits: 46 Doolz ID: 974 Price is subject to change without notice. Price and Stock last updated 12 April 2021