48U 600X1200 ENT G2 SHOCK RACK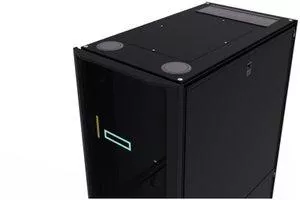 Product Code: P9K52A
Manufacturer: HPE
Category: Uncategorized
Get it now
48U 600X1200 ENT G2 SHOCK RACK
Our Price: NZ$4,432.96 inc GST
Stock at this price: Out of stock!
No ETA available
Ships from: Manukau, Auckland
This product is not currently available while out of stock. Subscribe to Stock Alerts below to get notified when it is available
Log in to use Stock Alerts
Price & stock last updated: 2021-08-06 00:01:01
We have 1 supplier for this product
For pickups, choose the closest location to you. Otherwise, choose the cheapest or one that is in stock
Supplier 1
Product Name: 48U 600X1200 ENT G2 SHOCK RACK
Price 1: NZ$4,432.96 inc GST
Stock: Out of stock!
No ETA available
Available at: Manukau, Auckland
This product is not currently available while out of stock. Subscribe to Stock Alerts below to get notified when it is available
Log in to use Stock Alerts
Price & stock last updated: 2021-08-06 00:01:01
+Price History:
| Date: | Price: |
| --- | --- |
| 2019-06-11 | NZ$5,381.11 |
| 2019-06-28 | NZ$3,373.66 |
| 2019-08-19 | NZ$3,441.57 |
| 2019-11-14 | NZ$3,501.92 |
| 2019-11-18 | NZ$3,600.23 |
| 2020-01-17 | NZ$3,718.54 |
| 2020-01-29 | NZ$3,600.23 |
| 2020-01-30 | NZ$3,549.52 |
| 2020-02-01 | NZ$3,532.62 |
| 2020-04-23 | NZ$3,688.58 |
| 2020-05-13 | NZ$7,779.33 |
| 2020-07-03 | NZ$7,389.88 |
| 2020-08-24 | NZ$4,584.28 |
| 2020-10-13 | NZ$4,386.30 |
| 2021-02-15 | NZ$4,409.51 |
| 2021-05-14 | NZ$4,459.82 |
| 2021-05-17 | NZ$4,432.96 |
Doolz ID:
90937
Every effort is made to ensure the image(s) and/or product details are correct, but we cannot guarantee that they are. You should always check with us FIRST if you have specific requirements.
Info
48U 600X1200 ENT G2 SHOCK RACK
Description
Reclaim Limited Space, Power, and Cooling Resources
HPE G2 Enterprise Series Racks with up to 000 pounds of dynamic loading capacity allow you to ship fully configured racks to save deployment time. Move your IT rack where you need it knowing your equipment is safe.
An innovative 80% open perforation area on the door helps better cool servers.
Side EIA mounting rails designed to support front-to-back cabling.
Flush-mounted side panels (optional) support rack baying with side panels installed.
Cable management in the back of the rack provides tool-less operations and extra space for hot air to pass from the rack.
Designed for the Data Center
HPE G2 Enterprise Series Racks load capacity ratings help achieve maximum utilization of rack space.
Universal rack design compatible with all HPE rack mount products including servers, networking, and storage.
Front amp rear doors, keys, and hardware kit included.
Flexible mounting options that maximize the space available for IT equipment.
Full line of options and accessories to create the rack that supports your compute solution needs.
The Hewlett Packard Enterprise Advantage
HPE G2 Enterprise Series Racks are designed for and tested to perform with HPE Server, Storage and Networking technology solutions.
HPE Foundation Care services purchased for servers and storage extend to your rack and power infrastructure products. What is the HPE advantage for you?
HPE management tools help maintain and manage all equipment in the rack.
Hewlett Packard Enterprise offers an extensive range of rack, power, and KVM products so you can create the infrastructure suitable to your compute workload.
Hewlett Packard Enterprise can help to simplify IT purchasing, installation, usage, and maintenance.
Specs
| | |
| --- | --- |
| Rack capacity | 48U |
| Total cabinet area | (HxWxD) 90.39 x 51.19 x 23.54 in (229.78 x 130.02 x 59.78 cm) |
| Static load | 3000 lb (1361 kg) |
| Dynamic load | 3000 lb (1361 kg) |
| Door color | Black with industry standard flush locking handle and silver accents |
| Frame color | Black |
| Rack height | 48U |
| Rack depth | 120 cm |
| Rack width | 60 cm |
Lifetime Hits: 50 Doolz ID: 90937 Price is subject to change without notice. Price and Stock last updated 06 August 2021