NSM2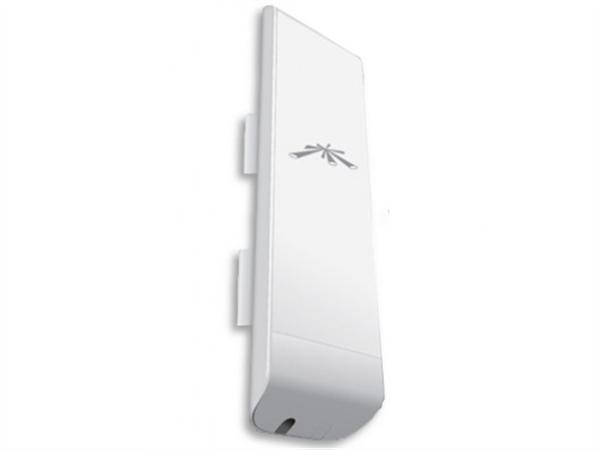 Product Code: NSM2
Manufacturer: UBIQUITI
Category: Uncategorized
Get it now
NSM2
Our Price: NZ$163.19 inc GST
Stock at this price: 4
Ships from: Albany, Auckland
Price & stock last updated: 2022-05-19 08:20:02
We have 1 supplier for this product
For pickups, choose the closest location to you. Otherwise, choose the cheapest or one that is in stock
Supplier 1
Product Name: NSM2
Price 1: NZ$163.19 inc GST
Stock: 4
Available at: Albany, Auckland
Price & stock last updated: 2022-05-19 08:20:02
+Price History:
| Date: | Price: |
| --- | --- |
| 2019-06-11 | NZ$169.02 |
| 2020-01-16 | NZ$174.57 |
| 2020-01-20 | NZ$163.19 |
| 2020-01-28 | NZ$157.99 |
| 2020-01-29 | NZ$155.77 |
| 2020-01-31 | NZ$155.03 |
| 2020-03-05 | NZ$163.44 |
| 2020-04-21 | NZ$175.46 |
| 2020-04-21 | NZ$184.69 |
| 2020-06-11 | NZ$198.61 |
| 2020-08-15 | NZ$174.57 |
| 2020-08-24 | NZ$187.22 |
| 2020-08-27 | NZ$184.69 |
| 2020-11-07 | NZ$163.19 |
| 2021-03-01 | NZ$166.98 |
| 2021-05-17 | NZ$155.60 |
| 2021-06-09 | NZ$162.67 |
| 2021-06-18 | NZ$155.60 |
Doolz ID:
927
Every effort is made to ensure the image(s) and/or product details are correct, but we cannot guarantee that they are. You should always check with us FIRST if you have specific requirements.
Info
400 MHz Atheros Processor
32MB RAM / 8MB Flash Memory
2.4 GHz Operating Frequency
2 x 10/100 BASE-TX Ethernet Interface
10.4-11.2 dBi Antenna Gain
23 dB Minimum Cross-pol Isolation
Passive Power over Ethernet
Outdoor UV Stabilized Plastic Enclosure
Create wide area network connectivity with the NSM2 NanoStationM 400 MHz Indoor/Outdoor airMAX CPE Router from Ubiquiti Networks. This wireless access point features an enhanced 400 MHz Atheros processor along with 32MB of SDRAM and 8MB of flash memory. The single 10/100 BASE-TX Ethernet networking interface features passive Power over Ethernet compatibility and can easily be installed in a variety of locations using the included pole mounting kit. The enclosure of the NSM2 is comprised of outdoor UV stabilized plastic for enhanced durability including the ability to withstand temperatures ranging from -30 to 75°C

Overview
airMAX Technology
Unlike standard Wi-Fi protocol, Ubiquiti's Time Division Multiple Access (TDMA) airMAX protocol allows each client to send and receive data using pre-designated time slots scheduled by an intelligent AP controller.
This "time slot" method eliminates hidden node collisions and maximizes airtime efficiency. It provides many magnitudes of performance improvements in latency, throughput, and scalability compared to all other outdoor systems in its class.
Intelligent QoS
Priority is given to voice/video for seamless streaming.
Dual Ethernet Connectivity
The NanoStationM provides a secondary Ethernet port with software-enabled PoE output for seamless IP video integration.
Intelligent PoE
Remote hardware reset circuitry of the NanoStationM allows the device to be remotely reset from the power supply location.
Software
airOS
airOS is an intuitive, highly developed Ubiquiti firmware technology designed to require no training to operate. Behind the user interface is a powerful firmware architecture, which enables high-performance, outdoor multi-point networking.
airView
Integrated on all Ubiquiti M products, airView provides advanced spectrum analyzer functionality: waterfall, waveform, and real-time spectral views allow operators to identify noise signatures and plan their networks to minimize noise interference.
airControl
airControl is an intuitive, web-based server network management application, which allows operators to centrally manage entire networks of Ubiquiti devices.
Lifetime Hits: 147 Doolz ID: 927 Price is subject to change without notice. Price and Stock last updated 19 May 2022