Ubiquiti Networks NanoBeam M2, 2.4GHz, 13 dB, network antenna 13 dBi Directional antenna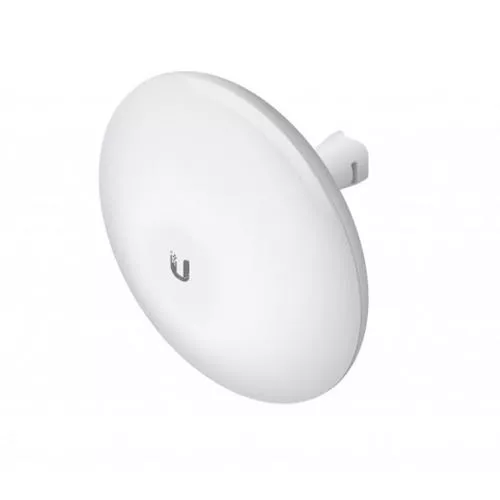 Manufacturer: UBIQUITI
Category: Network Antennas
Short Description: Ubiquiti Networks NanoBeam M2, 2.4GHz, 13 dB,, 13 dBi, Directional antenna, 189 mm, 189 mm, 125 mm, 530 g
Get it now
NBE-M2-13
Our Price: NZ$184.69 inc GST
Stock at this price: 1
Ships from: Albany, Auckland
Price & stock last updated: 2021-09-24 08:25:02
We have 1 supplier for this product
For pickups, choose the closest location to you. Otherwise, choose the cheapest or one that is in stock
Supplier 1
Product Name: NBE-M2-13
Price 1: NZ$184.69 inc GST
Stock: 1
Available at: Albany, Auckland
Price & stock last updated: 2021-09-24 08:25:02
+Price History:
| Date: | Price: |
| --- | --- |
| 2019-06-11 | NZ$162.89 |
| 2020-01-16 | NZ$168.25 |
| 2020-01-28 | NZ$162.89 |
| 2020-01-29 | NZ$160.60 |
| 2020-01-31 | NZ$159.83 |
| 2020-03-05 | NZ$168.25 |
| 2020-04-21 | NZ$175.46 |
| 2020-04-21 | NZ$184.69 |
Doolz ID:
923
Every effort is made to ensure the image(s) and/or product details are correct, but we cannot guarantee that they are. You should always check with us FIRST if you have specific requirements.
Info
2.4 GHz, 150+ Mbps, 15+ km
Ubiquiti Networks NanoBeam M2, 2.4GHz, 13 dB,. Antenna gain level (max): 13 dBi. Antenna type: Directional antenna. Width: 189 mm, Depth: 189 mm, Height: 125 mm
Description
Plug and Play Installation The NanoBeam- mounts to a variety of surfaces including poles or walls, and offers the freedom of three-axis alignment. No screws are required for pole-mounting, and only a single wall screw (not included) is required for wall-mounting. Incredible Antenna -Beam- Performance The form factor of the NanoBeam- features the highest gain for its size. The NanoBeam-s excellent beam directivity provides the best performance in high-noise environments. Advanced Software Technology Ubiquiti-s airMAX- technology is proven in millions of deployments worldwide, exhibiting outstanding performance in outdoor environments. The TDMA airMAX protocol enables unprecedented scalability, high throughput and low latency in unlicensed, multipoint networks. Wall Mount Kit Use the optional NBE-WMK Wall Mount Kit for enhanced stability when mounting the NanoBeam on a wall.
Specs
| | |
| --- | --- |
| Antenna gain level (max) | 13 dBi |
| Antenna type | Directional antenna |
| Width | 189 mm |
| Depth | 189 mm |
| Height | 125 mm |
| Weight | 530 g |
Other Multimedia
Some of these may not exist; we do not manage these files
Lifetime Hits: 60 Doolz ID: 923 Price is subject to change without notice. Price and Stock last updated 24 September 2021