LOCOM5-KIT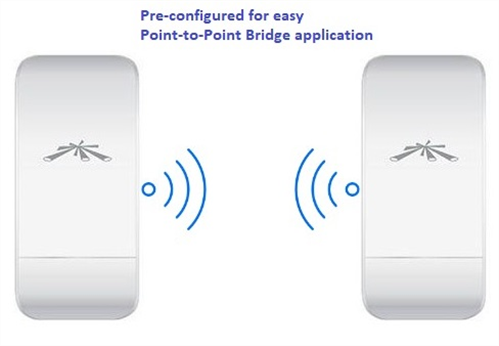 Manufacturer: UBIQUITI
Category: Uncategorized
Get it now
LOCOM5-KIT
Our Price: NZ$311.19 inc GST
Stock at this price: 3
Ships from: Albany, Auckland
Price & stock last updated: 2021-04-12 08:25:02
We have 1 supplier for this product
For pickups, choose the closest location to you. Otherwise, choose the cheapest or one that is in stock
Supplier 1
Product Name: LOCOM5-KIT
Price 1: NZ$311.19 inc GST
Stock: 3
Available at: Albany, Auckland
Price & stock last updated: 2021-04-12 08:25:02
+Price History:
| Date: | Price: |
| --- | --- |
| 2019-06-11 | NZ$275.57 |
| 2020-01-16 | NZ$284.63 |
| 2020-01-28 | NZ$275.57 |
| 2020-01-29 | NZ$271.69 |
| 2020-01-31 | NZ$270.39 |
| 2020-03-05 | NZ$284.81 |
| 2020-04-21 | NZ$295.63 |
| 2020-04-21 | NZ$311.19 |
Doolz ID:
107
Every effort is made to ensure the image(s) and/or product details are correct, but we cannot guarantee that they are. You should always check with us FIRST if you have specific requirements.
Info
Point-to-Point Outdoor Bridge, 2 x LOCOM5 802.11n/a 200mW Outdoor AP, pre-configured to create a plug-and-play outdoor wireless bridge.
Includes Power over Ethernet supply and New Zealand power cord.
Performance Breakthrough
150+ Mbps real outdoor throughput and up to 1km+ range. Featuring 2x2 MIMO technology, the new NanoStation links significantly faster and farther than ever before.
New Leading-Edge Industrial Design
The original NanoStation set the bar for the world's first low-cost and efficiently designed outdoor broadband CPE. The new NanoStation M and NanoStation Loco M take the same concept to the future with new redesigned sleek and elegant form-factors.
Next-Gen Antenna Design
New antenna array designs featuring 13dBi dual-polarity gain at 5GHz. Optimized cross-polarity isolation and in a compact form-factor.
AirOS
Ubiquiti's AirOS builds upon the market leading intuitive user-interface loaded with advanced wireless configurations and routing functionality.
Lifetime Hits: 69 Doolz ID: 107 Price is subject to change without notice. Price and Stock last updated 12 April 2021