Brateck Pivoting/Swivel 23-42" Monitor Wall Mount Bracket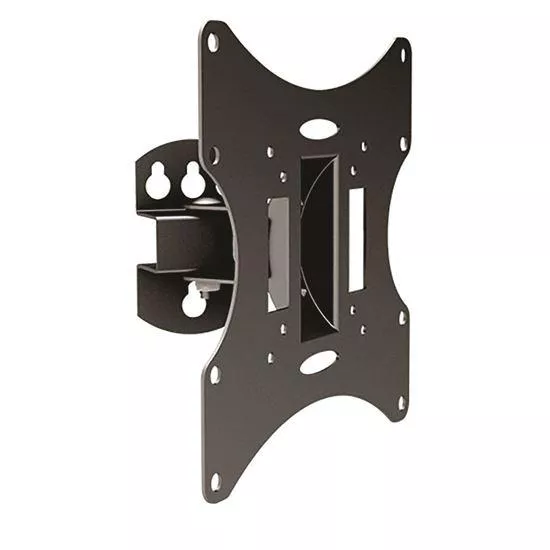 Manufacturer: BRATECK
Category: Uncategorized
Get it now
Brateck Pivoting/Swivel 23-42" Monitor Wall Mount Bracket
Our Price: NZ$22.09 inc GST
Stock at this price: 2
Ships from: Penrose, Auckland
Price & stock last updated: 2022-06-29 11:00:07
We have 5 suppliers for this product
For pickups, choose the closest location to you. Otherwise, choose the cheapest or one that is in stock
Every effort is made to ensure the image(s) and/or product details are correct, but we cannot guarantee that they are. You should always check with us FIRST if you have specific requirements.
Info
BRATECK 23''-42'' Pivoting wall mount bracket. Tilt and swivel. Supports VESA 75x75,100x100,200x100,200x200. Max Load 30Kgs. Hidden cable
Description
Economy Pivoting Wall Mount
The popular model LCD-501A is one of the Classic products and is designed to fit any 23''-42'' Flat Panel TV up to 30kgs/66lbs. Simple construction comes with a full decorative cover that routes cables inside the arm for a clean look. Adjustable swivel arm and tilt plate provide maximum viewing flexibility. VESA compatible with 75x75, 100x100, 200x100, 200x200.
All Brateck brackets come with a 5 Year Warranty.
Specifications
By Grade
Economy Series
By Function
Pivot
By Mounting Pattern 
Standard VESA
Material
Steel
Thickness
T=2.0
Colour
Black
Product Size (mm)
90x220x220mm
Suggested Screen Size 
23"-42"
Rated Load
30kg
Max. Hole Pattern
200x200mm
VESA
75x75, 100x100, 200x100, 200x200 
Tilt
-20°~+20°
Swivel
-30°~+30°
Profile
90mm
Bubble Level
No
Anti-Theft
No
Cable Management
No
Patent
No
Lifetime Hits: 351 Doolz ID: 142179 Price is subject to change without notice. Price and Stock last updated 29 June 2022