KX-TPA65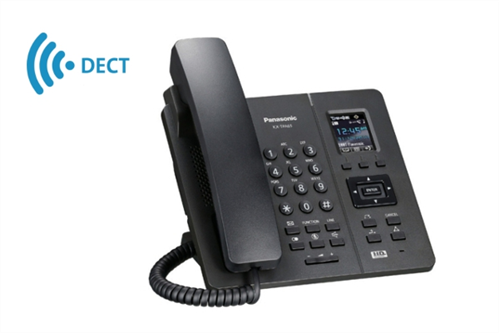 Manufacturer: PANASONIC
Category: Uncategorized
Get it now
KX-TPA65
Our Price: NZ$240.35 inc GST
Stock at this price: Out of stock!
No ETA available
Ships from: Albany, Auckland
This product is not currently available while out of stock. Subscribe to Stock Alerts below to get notified when it is available
Log in to use Stock Alerts
Price & stock last updated: 2021-04-12 08:25:02
We have 1 supplier for this product
For pickups, choose the closest location to you. Otherwise, choose the cheapest or one that is in stock
Supplier 1
Product Name: KX-TPA65
Price 1: NZ$240.35 inc GST
Stock: Out of stock!
No ETA available
Available at: Albany, Auckland
This product is not currently available while out of stock. Subscribe to Stock Alerts below to get notified when it is available
Log in to use Stock Alerts
Price & stock last updated: 2021-04-12 08:25:02
+Price History:
| Date: | Price: |
| --- | --- |
| 2019-06-11 | NZ$232.70 |
| 2020-01-16 | NZ$240.35 |
| 2020-01-28 | NZ$232.70 |
| 2020-01-29 | NZ$229.43 |
| 2020-01-31 | NZ$228.33 |
| 2020-04-21 | NZ$240.35 |
Doolz ID:
16
Every effort is made to ensure the image(s) and/or product details are correct, but we cannot guarantee that they are. You should always check with us FIRST if you have specific requirements.
Info
The KX-TPA65 DECT desk phone is compatible with the Panasonic KX-TGP600 IP single-cell DECT system. The KX-TPA65 wireless desk phone offers a significant advantage over 'traditional' desk phones. While it features the same range of desktop functionality to other IP desk phones, the phone's DECT capabilities means no wired LAN is required for installation.
The KX-TGP600 base unit will cover an area of approximately 300m outdoors and 50m indoors, depending on the environment. The handset range can be increased by adding on up to 6 optional wireless repeaters, the KX-A406, which can expand the communication area to around 200m indoors.
1.8" colour LCD with backlight
3-colour LED indicator
HD wideband audio (G.722)
Headset jack
Easy installation without wired LAN
The KX-TPA65 is supported by the KX-TGP600. In addition to the KX-TPA60 handset already included with the KX-TGP600, the KX-TPA65 can work alongside any combination of KX-TPA60, KX-TPA65, KX-UDT121 or KX-UDT131 handsets (KX-TPA60 + up to 7 handsets).
Lifetime Hits: 8320 Doolz ID: 16 Price is subject to change without notice. Price and Stock last updated 12 April 2021