Aruba ClearPass NL AC 5K CE E-LTU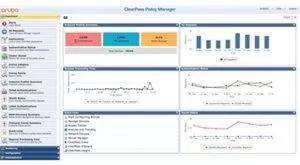 Manufacturer: HPE
Category: Uncategorized
Get it now
Aruba ClearPass NL AC 5K CE E-LTU
Our Price: NZ$97,145.56 inc GST
Stock at this price: Out of stock!
No ETA available
Ships from: Mount Wellington, Auckland
Log in to use Stock Alerts
Price & stock last updated: 2022-01-20 06:00:20
We have 1 supplier for this product
For pickups, choose the closest location to you. Otherwise, choose the cheapest or one that is in stock
Supplier 1
Product Name: Aruba ClearPass NL AC 5K CE E-LTU
Price 1: NZ$97,145.56 inc GST
Stock: Out of stock!
No ETA available
Available at: Mount Wellington, Auckland
Log in to use Stock Alerts
Price & stock last updated: 2022-01-20 06:00:20
+Price History:
| Date: | Price: |
| --- | --- |
| 2019-06-11 | NZ$84.51 |
| 2019-06-12 | NZ$84,922.94 |
| 2019-08-06 | NZ$85,748.46 |
| 2020-01-17 | NZ$88,566.48 |
| 2020-01-29 | NZ$85,748.46 |
| 2020-01-30 | NZ$84,540.73 |
| 2020-02-01 | NZ$84,138.16 |
| 2020-02-05 | NZ$88,345.03 |
| 2020-02-18 | NZ$89,194.50 |
| 2020-05-14 | NZ$121,147.03 |
| 2020-06-05 | NZ$93,888.95 |
| 2020-09-03 | NZ$95,882.67 |
| 2021-06-18 | NZ$101,558.43 |
| 2021-06-19 | NZ$97,142.84 |
Doolz ID:
204579
Every effort is made to ensure the image(s) and/or product details are correct, but we cannot guarantee that they are. You should always check with us FIRST if you have specific requirements.
Info
Aruba ClearPass NL AC 5K CE E-LTU
Description
Role-based network access enforcement for multi-vendor Wi-Fi, wired and VPN networks.
Industry-leading performance, scalability, high availability and load balancing.
Intuitive policy configuration templates and visibility troubleshooting tools.
Supports multiple authentication/authorization sources (AD, LDAP, SQL dB) within one service.
Self-service device onboarding with built-in certificate authority (CA) for bring your own device (BYOD).
Enterprise Level Security for Mobile Environments
Aruba ClearPass Policy Manager is a wired and wireless, multi-vendor policy platform to centrally enforce enterprise-grade access security. Granular policy enforcement is based on a user's role, device type, device health, location, and time-of-day.
Offers extensive multi-vendor wireless, wired and VPN infrastructure support which enables IT to easily rollout enterprise level security mobility policies across the enterprise.
Deployment scalability supports tens of thousands of devices and authentications which surpasses the capabilities offered by legacy authentication, authorization and accounting (AAA) solutions.
The ClearPass Policy Manager is available as hardware or as a virtual appliance.
Advanced Policy Management
With Aruba ClearPass Policy Manager, organizations can deploy wired and wireless networking using standards-based 802. X enforcement for strong authentication.
Aruba ClearPass guest functions simplifies workflow processes so that receptionists, employees and other non-IT staff can create temporary guest accounts for WAP2 Wi-Fi and wired Internet access.
The optional Aruba ClearPass Onboard add-on provides automated provisioning of Windows, Mac OS X, iOS, Android, Chromebook, and Ubuntu devices via a user driven self-guided portal.
Aruba ClearPass OnGuard, an optional add-on, leverages persistent and dissolvable agents, to perform advanced endpoint posture assessments over wireless, wired and VPN connections.
Stronger, Together – Security in Depth
With over 20 security technology partners including PaloAlto Networks, Duo and Carbon Black, Aruba ClearPass safeguards your business from the inside, acting against what the perimeter doesn't see.
Multi-vendor is in our culture . Delivering enterprise infrastructure, securing wired and wireless, mobile and fixed assets, Corporate, IOT and bring your own device (BYOD) environments.
User and Entity Behavior Analytics (UEBA) Ready
Using the network as a sensor, to make the business more security aware, sharing data and intelligence with Aruba IntroSpect User Entity Behavior Analytics Solution.
Go from knowing what's on the network, to who and what are they trying to do, what is the risk, and stop it from spreading.
Lifetime Hits: 33 Doolz ID: 204579 Price is subject to change without notice. Price and Stock last updated 20 January 2022