Aruba AP-334 Dual 4x4:4 11ac 2.5GbE AP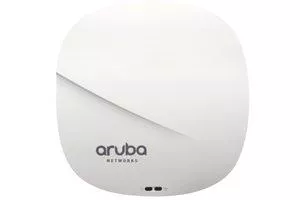 Product Code: JW799A
Manufacturer: HPE
Category: Uncategorized
Get it now
Aruba AP-334 Dual 4x4:4 11ac 2.5GbE AP
Our Price: NZ$2,352.90 inc GST
Stock at this price: Out of stock!
No ETA available
Ships from: Mount Wellington, Auckland
Log in to use Stock Alerts
Price & stock last updated: 2022-01-21 06:00:22
We have 1 supplier for this product
For pickups, choose the closest location to you. Otherwise, choose the cheapest or one that is in stock
Supplier 1
Product Name: Aruba AP-334 Dual 4x4:4 11ac 2.5GbE AP
Price 1: NZ$2,352.90 inc GST
Stock: Out of stock!
No ETA available
Available at: Mount Wellington, Auckland
Log in to use Stock Alerts
Price & stock last updated: 2022-01-21 06:00:22
+Price History:
| Date: | Price: |
| --- | --- |
| 2019-06-11 | NZ$1.22 |
| 2019-06-12 | NZ$1,965.59 |
| 2019-08-06 | NZ$1,975.09 |
| 2020-01-17 | NZ$2,040.00 |
| 2020-01-29 | NZ$1,975.09 |
| 2020-01-30 | NZ$1,947.27 |
| 2020-02-01 | NZ$1,938.00 |
| 2020-02-05 | NZ$2,034.86 |
| 2020-02-18 | NZ$2,054.43 |
| 2020-05-14 | NZ$2,790.39 |
| 2020-06-05 | NZ$2,162.56 |
| 2020-09-03 | NZ$2,322.31 |
| 2021-06-18 | NZ$2,459.78 |
| 2021-06-19 | NZ$2,352.84 |
Doolz ID:
204437
Every effort is made to ensure the image(s) and/or product details are correct, but we cannot guarantee that they are. You should always check with us FIRST if you have specific requirements.
Info
Aruba AP-334 802.11ac MU-MIMO Wireless Access Point 4x4:4 streams 4 RP-SMA connectors for external dual band antennas Up to 800 Mbps (2.4GHz) and up to 1.73 Gbps (5GHz) 2.5Gbps uplink port with NBase-T compatibility and one 10/100/1000BASE-T port Up to 500 Concurrent Stations 802.3af and 802.3at PoE support one USB port Includes 2 x ceiling mount brackets Does not include power adapter or PoE injector Includes Limited Lifetime Warranty Must be connected to an Aruba controller
Description
Delivering Multi-Gigabit 802. ac Wave 2 that Scales with HPE Smart Rate
Aruba 0 Series Access Points are multi-gigabit 802. ac Wave 2 APs with HPE Smart Rate deliver best-in-class, next-generation 802. ac Wi-Fi infrastructure that is ideal for lecture halls, auditoriums, public venues, and high-density office environments.
Provides a maximum concurrent data rate of ,7 Mbps in the 5 GHz band and 800 Mbps in the 2.4 GHz band (for an aggregate peak data rate of 2.5Gbps).
Dual Radio 802. ac access point with Multi-User MIMO.
Antenna polarization diversity for optimized RF performance.
HPE Smart Rate uplink port that scales up to 5Gbps.
Intelligent Power Monitoring (IPM)
For the Aruba 0 Series Access Points, by default, the USB interface will be the first feature to turn off if the AP power consumption exceeds the available power budget.
Enables the AP to continuously monitor and report its actual power consumption and optionally make autonomous decisions to disable certain capabilities based on the amount of power available to the unit.
Threat Protection and Security
Aruba 0 Series Access Points feature integrated wireless intrusion protection offers threat protection and mitigation, and eliminates the need for separate RF sensors and security appliances.
IP reputation and security services identify, classify, and block malicious files, URLs and IPs, providing comprehensive protection against advanced online threats.
Integrated Trusted Platform Module (TPM) for secure storage of credentials and keys.
Specs
| | |
| --- | --- |
| Ports | One 10/100/1000BASE-T Ethernet network interface (RJ-45) |
| Connectivity, standard | IEEE 802.11 a/b/g/n/ac |
| Power Consumption | Direct DC source 48Vdc nominal, +/- 5% Power over Ethernet (PoE) 48 Vdc (nominal) 802.3af/802.3at compliant source Maximum (worst-case) power consumption 25.3W (802.3at PoE), 13.2W (802.3af PoE) or 25W (DC) |
| Wi-Fi antenna | Four RP-SMA connectors for external dual band antennas. Internal loss between radio interface and external antenna connectors (due to diplexing circuitry) 2.3 dB in 2.4 GHz and 1.2 dB in 5 GHz. |
| Radio coverage | 802.11ac u2013 5 GHz 4x4 MIMO (1,733 Mbps max rate) and 2.4 GHz 4x4 MIMO (800 Mbps max rate) radios, with a total of four dual-band RP-SMA connectors for external antennas |
| Minimum dimensions ( H x W x D) | 225 x 224 x 52 mm |
| Weight | 1150 g |
Lifetime Hits: 21 Doolz ID: 204437 Price is subject to change without notice. Price and Stock last updated 21 January 2022