Aruba 8400 Base Cbl Mgr X462 Bndl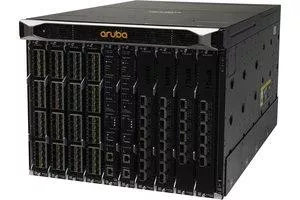 Product Code: JL375A
Manufacturer: HPE
Category: Uncategorized
Get it cheap
Aruba 8400 Base Cbl Mgr X462 Bndl
Our Best Price: NZ$29,094.33 inc GST
Stock at this price: Out of stock!
ETA to be confirmed
Ships from: Mount Wellington, Auckland
This product is not currently available while out of stock. Subscribe to Stock Alerts below to get notified when it is available
Price & stock last updated: 2021-11-30 06:00:25
We have 2 suppliers for this product
For pickups, choose the closest location to you. Otherwise, choose the cheapest or one that is in stock
Supplier 1
Product Name: Aruba 8400 Base Cbl Mgr X462 Bndl
Price 1: NZ$29,094.33 inc GST
Stock: Out of stock!
No ETA available
Available at: Mount Wellington, Auckland
This product is not currently available while out of stock. Subscribe to Stock Alerts below to get notified when it is available
Log in to use Stock Alerts
Price & stock last updated: 2021-11-30 06:00:25
+Price History:
| Date: | Price: |
| --- | --- |
| 2019-06-11 | NZ$29.39 |
| 2019-06-12 | NZ$30,179.41 |
| 2019-08-06 | NZ$30,325.20 |
| 2020-01-17 | NZ$31,321.80 |
| 2020-01-29 | NZ$30,325.20 |
| 2020-01-30 | NZ$29,898.09 |
| 2020-02-01 | NZ$29,755.71 |
| 2020-02-05 | NZ$31,243.51 |
| 2020-02-18 | NZ$31,543.92 |
| 2020-05-14 | NZ$42,844.03 |
| 2020-06-05 | NZ$33,204.12 |
| 2020-09-03 | NZ$35,607.97 |
| 2021-06-18 | NZ$37,715.77 |
| 2021-06-19 | NZ$36,075.95 |
Doolz ID:
203853
Supplier 2
Product Name: ARUBA 8400 BASE CBL MGR X462 BNDL
Price 2: NZ$35,764.80 inc GST
Stock: Out of stock!
No ETA available
Available at: Manukau, Auckland
This product is not currently available while out of stock. Subscribe to Stock Alerts below to get notified when it is available
Log in to use Stock Alerts
Price & stock last updated: 2021-12-01 00:00:58
+Price History:
| Date: | Price: |
| --- | --- |
| 2020-11-17 | NZ$35,283.00 |
| 2021-02-03 | NZ$28,454.04 |
| 2021-02-24 | NZ$35,283.00 |
Doolz ID:
199539017
Every effort is made to ensure the image(s) and/or product details are correct, but we cannot guarantee that they are. You should always check with us FIRST if you have specific requirements.
Info
Aruba 8400 Base Cbl Mgr X462 Bndl
Description
High-performance Aruba core and aggregation switch with 9.2 Tbps switching capacity and carrier-class high availability.
ArubaOS-CX automates using built-in REST APIs and Python scripts.
Monitor and troubleshoot with Aruba Network Analytics Engine.
High density, line rate 0GbE/40GbE/ 00GbE connectivity.
Advanced Layer 2/ feature set includes BGP, OSPF and VRF.
Game-Changing Business Agility
The Aruba 8400 Switch Series is a core and aggregation switch solution with an innovative and powerful approach to dealing with the new applications, security and scalability demands of the mobile, cloud and IoT era.
Fully programmable with ArubaOS-CX, it brings automation and visibility and helps troubleshoot via simple scripting.
Aruba Network Analytics Engine provides the ability to monitor and troubleshoot the network, system, application and security related issues easily, through simple python agents and REST APIs.
High-availablility, high-speed architecture with 9.2 Tbps switching capacity for always on networking.
Robust security and QoS with advanced Layer 2 and Layer features including support for BGP, OSPF, and VRF.
Modern Software System Simplifies and Automates
The Aruba 8400 Switch Series is based on the new ArubaOS-CX, a modern software system for the core that automates and simplifies many critical and complex network tasks.
Built-in time series database enables customers and developers to develop software modules for historical troubleshooting, as well as analysis of historical trends, to predict and avoid future problems due to scale, security and performance bottlenecks.
Includes stability, independent monitoring and restart of individual software modules, and enhanced software process serviceability functions allows individual software modules to be upgraded for higher availability and supports enhanced serviceability functions.
Delivers enhanced fault tolerance and facilitates nearly continuous operation and zero-service disruption during planned or unplanned control-plane events.
High Performance and Carrier-Class High Availability
The Aruba 8400 Switch includes a high-speed, fully distributed architecture and provides up to 9.2 Tbps switching capacity to meed the demands and bandwidth-intensive applications today and in the future.
Scalable, compact 8U chassis delivers industry-leading line rate 0GbE/40GbE/ 00GbE port density, very low latency, and scalability for support for full Internet routes.
Resiliency and high availability with hot swappable, redundant and load-sharing fabrics, management, fan assemblies and power supplies.
Specs
| | |
| --- | --- |
| Ports | (8) I/O module slotsSupports a maximum of 256 10GbE (SFP/SFP+) ports, or 64 40GbE (QSFP+) ports, or 48 ports 40/100GbE (QSFP28), or a combination |
| Throughput | 8.6 BppsMaximum, depending on model and configuration |
| Switching capacity | 19.2 TbpsMaximum, depending on model and configuration |
| Management features | Out-of-band management (serial RS-232C), SNMP Manager, Telnet, terminal interface (serial RS-232C), modem interface, IEEE 802.3 Ethernet MIB, Ethernet Interface MIB |
| Input voltage | 90 u2013 140 / 180 u2013 264 VAC |
| Power consumption | 2750 W |
| Minimum dimensions (W x D x H) | 35.1 x 44.2 x 71.1 cm |
| Weight | 52.8 kg |
Lifetime Hits: 92 Doolz ID: 203853 Price is subject to change without notice. Price and Stock last updated 30 November 2021