JGS516PE-100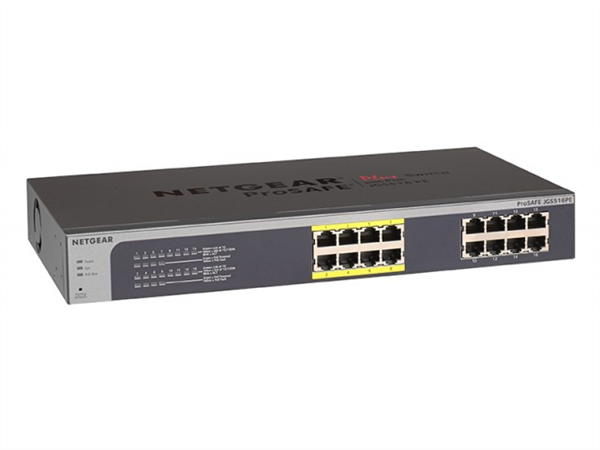 Manufacturer: NETGEAR
Category: Uncategorized
Get it now
JGS516PE-100
Our Price: NZ$278.30 inc GST
Stock at this price: Out of stock!
No ETA available
Ships from: Albany, Auckland
Log in to use Stock Alerts
Price & stock last updated: 2021-07-26 04:25:02
We have 1 supplier for this product
For pickups, choose the closest location to you. Otherwise, choose the cheapest or one that is in stock
Supplier 1
Product Name: JGS516PE-100
Price 1: NZ$278.30 inc GST
Stock: Out of stock!
No ETA available
Available at: Albany, Auckland
Log in to use Stock Alerts
Price & stock last updated: 2021-07-26 04:25:02
+Price History:
| Date: | Price: |
| --- | --- |
| 2019-06-11 | NZ$240.05 |
| 2020-01-16 | NZ$247.94 |
| 2020-01-28 | NZ$240.05 |
| 2020-01-29 | NZ$236.67 |
| 2020-01-31 | NZ$235.54 |
| 2020-03-04 | NZ$247.56 |
| 2020-04-21 | NZ$260.59 |
| 2020-07-18 | NZ$274.51 |
| 2021-05-10 | NZ$278.30 |
| 2021-06-09 | NZ$290.95 |
| 2021-06-18 | NZ$278.30 |
Doolz ID:
267
Every effort is made to ensure the image(s) and/or product details are correct, but we cannot guarantee that they are. You should always check with us FIRST if you have specific requirements.
Info
ProSAFE Plus 16-Port Gigabit Rackmount Switch with 8 PoE Ports, 85W Total PoE Power.
Control and Configure Beyond Plug-and-Play Connectivity.
Today's growing businesses rely more on their network to carry out missioncritical business activities. Deployment of VoIP and IP surveillance needs the network intelligence to separate the voice and video traffic from data, and prioritize them accordingly. However, companies do not necessarily have more money or advanced training to deal with complex managed switches.
16 x 10/100/1000 RJ45 with 8 POE Ports
Configuration via software: Ideal for network monitoring, traffic prioritization and network segmentation
Features such as VLAN, QoS, IGMP snooping, diagnostic cables, preventing loops and Auto DoS
Internal power
Comes with Rack Mount Kit
Today's businesses rely increasingly on the network for their development. Also they ask for more. Large companies, meanwhile, tend to focus on their applications and requirements Ethernet infrastructure. Market development of VoIP phones and IP cameras demand more than a simple plug-and-play. It requires a network capable of separating voice and video traffic data, process them according to their priority. In addition, Internet-based applications such as Hotmail and Google Calendaring have made keeping the network has become a critical process for the company. However, companies do not necessarily have the means or expertise needed to work with complex managed switches. The new NETGEAR ProSafe Plus bring the solution: ease of use, visibility, but can be simplified configuration.

To provide a better visibility on the functioning of the network, ProSafe Plus Switches offer some monitoring capabilities. Moreover, in case of connectivity issues, these switches offer a cable diagnostic test to identify and even locate problems wiring. ProSafe Plus Switches optimize traffic through prioritization by port and tag, to prioritize traffic over less critical packets in terms of latency. To improve the security and network performance, ProSafe Plus Switches offer VLAN technology (port and 802.1Q). ProSafe Plus Switches are an evolution of unmanaged switches plug-and-play. They increase the power of your network for a really great price / performance ratio for the user.
Description
The NETGEAR Gigabit Plus Switch is the ideal upgrade from Unmanaged Switches for SMB networks:
Configurable with simple set-up
Build multiple user groups
Prioritize voice and video traffic
Monitor and troubleshoot
Lifetime Hits: 19 Doolz ID: 267 Price is subject to change without notice. Price and Stock last updated 26 July 2021