HG2410DP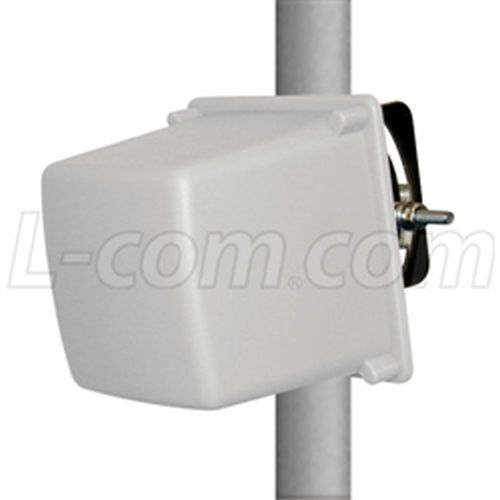 Manufacturer: COMPATIBLE
Category: Uncategorized
Get it now
HG2410DP
Our Price: NZ$12.65 inc GST
Stock at this price: 1
Ships from: Albany, Auckland
Price & stock last updated: 2022-05-22 04:20:02
We have 1 supplier for this product
For pickups, choose the closest location to you. Otherwise, choose the cheapest or one that is in stock
Supplier 1
Product Name: HG2410DP
Price 1: NZ$12.65 inc GST
Stock: 1
Available at: Albany, Auckland
Price & stock last updated: 2022-05-22 04:20:02
+Price History:
| Date: | Price: |
| --- | --- |
| 2019-06-11 | NZ$60.01 |
| 2019-09-23 | NZ$55.11 |
| 2020-01-16 | NZ$56.93 |
| 2020-01-28 | NZ$55.11 |
| 2020-01-29 | NZ$54.34 |
| 2020-01-31 | NZ$54.08 |
Doolz ID:
955
Every effort is made to ensure the image(s) and/or product details are correct, but we cannot guarantee that they are. You should always check with us FIRST if you have specific requirements.
Description
2.4 GHz 10dBi Dual Polarity 802.11n, Mini Panel Antenna.
This very compact panel 2.4 GHz multiple-input and multiple-output (MIMO) patch antenna is designed to operate with many manufacturers' enterprise-class 802.11n MIMO access points (APs). The antenna features two integrated 2.4 GHz patch antennas in one enclosure, making it an ideal and aesthetically pleasing antenna to support demanding indoor or outdoor applications in next generation IEEE 802.11n wireless communication systems. Great for use with MikroTik and Ubiquiti High Power 802.11n outdoor wireless systems. Designed for all weather operation, the HG2412DP features drain holes in the radome help prevent moisture build-up inside the antenna. The antenna is supplied with a 30 degree tilt and swivel mast mount kit. This allows the antenna to be positioned for optimal performance. It can be adjusted up or down from 0° to 30°. It can be mounted to a 25.4 mm to 1.7" 43.2 mm diameter masts.
Lifetime Hits: 48 Doolz ID: 955 Price is subject to change without notice. Price and Stock last updated 22 May 2022