GS752TXP-100AJS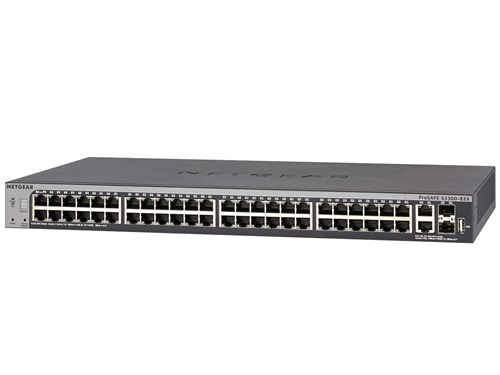 Manufacturer: NETGEAR
Category: Uncategorized
Get it now
GS752TXP-100AJS
Our Price: NZ$2,842.46 inc GST
Stock at this price: Out of stock!
No ETA available
Ships from: Albany, Auckland
Log in to use Stock Alerts
Price & stock last updated: 2021-03-04 04:25:04
We have 1 supplier for this product
For pickups, choose the closest location to you. Otherwise, choose the cheapest or one that is in stock
Supplier 1
Product Name: GS752TXP-100AJS
Price 1: NZ$2,842.46 inc GST
Stock: Out of stock!
No ETA available
Available at: Albany, Auckland
Log in to use Stock Alerts
Price & stock last updated: 2021-03-04 04:25:04
+Price History:
| Date: | Price: |
| --- | --- |
| 2019-06-11 | NZ$2,614.84 |
| 2020-01-16 | NZ$2,700.78 |
| 2020-01-28 | NZ$2,614.84 |
| 2020-01-29 | NZ$2,578.01 |
| 2020-01-31 | NZ$2,565.74 |
| 2020-03-04 | NZ$2,700.33 |
| 2020-04-21 | NZ$2,842.46 |
Doolz ID:
288
Every effort is made to ensure the image(s) and/or product details are correct, but we cannot guarantee that they are. You should always check with us FIRST if you have specific requirements.
Info
• 4 Dedicated 10G ports
• Gigabit and 10G network migration path
• A powerful interconnect link between access and aggregation
• 10G Fiber and copper can be used flexibly for either stacking and/or uplinks
• 48 PoE+-capable Gigabit copper ports
• PoE Budget of 390W extendable to 1,440W with RPS
• 2 dedicated 10G SFP+ Fiber ports supporting 10G and 1000M speeds (stacking at 10G only)
• 2 dedicated 10GBASE-T Copper Ports supporting 10G/1G/100M speeds (stacking at 10G only)
The ProSAFE S3300 Series are a new generation of Gigabit Stackable Smart Managed Switches inclusive of 4 x 10G ports, which can be used for uplinks and/or stacking between other S3300 switches.
Dependable switched LAN network design mandates an architecture that can both scale as organization networks grow-and be flexible enough to provide support for faster server and storage connections needs. As SMBs produce and consume more data, Gigabit to the desktop increasingly needs to be underpinned with 10GbE connectivity to the core to ensure a consistent, seamless user experience. This new generation of switches provides SMB customers with the most cost-effective 10G connections between the access and aggregation layer of the network.
Lifetime Hits: 64 Doolz ID: 288 Price is subject to change without notice. Price and Stock last updated 04 March 2021