StarTech.com 5m Duplex MM Fiber Optic Cable LC-SC fibre optic cable Orange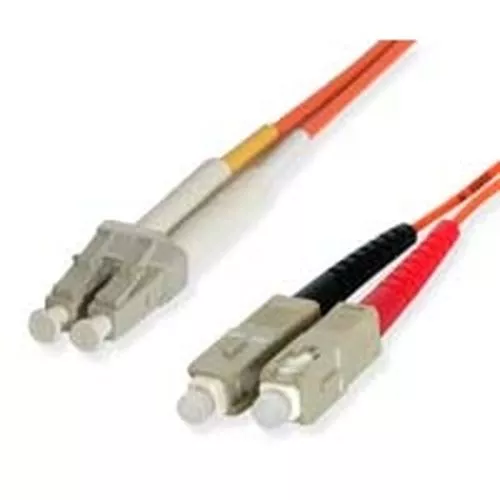 Manufacturer: STARTECH
Category: Fibre Optic Cables
Short Description: StarTech.com 5m Duplex MM Fiber Optic Cable LC-SC, 5 m, Orange
Get it now
5M MULTIMODE FIBER PATCH CABLE LC - SC
Our Price: NZ$30.75 inc GST
Stock at this price: 15
Ships from: Manukau, Auckland
Price & stock last updated: 2020-12-01 05:02:09
We have 1 supplier for this product
For pickups, choose the closest location to you. Otherwise, choose the cheapest or one that is in stock
Supplier 1
Product Name: 5M MULTIMODE FIBER PATCH CABLE LC - SC
Price 1: NZ$30.75 inc GST
Stock: 15
Available at: Manukau, Auckland
Price & stock last updated: 2020-12-01 05:02:09
+Price History:
| Date: | Price: |
| --- | --- |
| 2019-06-11 | NZ$23.59 |
| 2020-01-17 | NZ$24.36 |
| 2020-01-29 | NZ$23.59 |
| 2020-01-30 | NZ$23.26 |
| 2020-02-01 | NZ$23.15 |
| 2020-04-23 | NZ$30.75 |
Doolz ID:
86292
Every effort is made to ensure the image(s) and/or product details are correct, but we cannot guarantee that they are. You should always check with us FIRST if you have specific requirements.
Info
5m Duplex MM Fiber Optic Cable LC-SC
StarTech.com 5m Duplex MM Fiber Optic Cable LC-SC. Cable length: 5 m, Cable colour: Orange
Description
Your company-s backbone is its Network. Without a stable, reliable network your company can-t communicate. A lack of communication means a loss of revenue. What do you do now? Enter the StarTech.com duplex 62.5/125 Multimode Fiber Optic patch cable assembly. This product provides the necessary link between Fiber networking devices for high-speed, long-distance networks. Each cable is individually tested and certified to be within acceptable optical insertion loss limits for guaranteed compatibility and 100% reliability. The same lifetime warranty that applies to all StarTech.com cables protects our customers from any problems they might encounter with our cables. - Does not carry electricity thereby avoiding the explosive consequences of a broken copper line. - Fiber Optic cables are an ultimate solution for high- speed data transmission. - Fiber optic cables provide a higher quality signal over a greater distance. - Fiber optic cabling can maximize wiring conduit usage while minimizing installation problems.
Specs
| | |
| --- | --- |
| Cable length | 5 m |
| Cable colour | Orange |
| Connector(s) | LC-SC |
| Core / cladding diameter | 62.5/125 -m |
Lifetime Hits: 45 Doolz ID: 86292 Price is subject to change without notice. Price and Stock last updated 01 December 2020