STRIKE ALPHA SAM TAB ACTIVE CRADLE (P)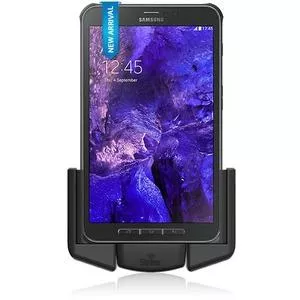 Manufacturer: STRIKE GROUP
Category: Uncategorized
Get it now
STRIKE ALPHA SAM TAB ACTIVE CRADLE (P)
Our Price: NZ$193.84 inc GST
Stock at this price: Out of stock!
No ETA available
Ships from: Manukau, Auckland
Log in to use Stock Alerts
Price & stock last updated: 2021-03-08 07:02:44
We have 1 supplier for this product
For pickups, choose the closest location to you. Otherwise, choose the cheapest or one that is in stock
Supplier 1
Product Name: STRIKE ALPHA SAM TAB ACTIVE CRADLE (P)
Price 1: NZ$193.84 inc GST
Stock: Out of stock!
No ETA available
Available at: Manukau, Auckland
Log in to use Stock Alerts
Price & stock last updated: 2021-03-08 07:02:44
+Price History:
| Date: | Price: |
| --- | --- |
| 2019-06-11 | NZ$187.67 |
| 2020-01-17 | NZ$193.84 |
| 2020-01-29 | NZ$187.67 |
| 2020-01-30 | NZ$185.03 |
| 2020-02-01 | NZ$184.14 |
| 2020-04-23 | NZ$193.84 |
Doolz ID:
88444
Every effort is made to ensure the image(s) and/or product details are correct, but we cannot guarantee that they are. You should always check with us FIRST if you have specific requirements.
Info
Strike Samsung Galaxy Tab Active Vehicle Mount Holder - Wireless - Tablet - Charging Capability - Bluetooth
Description
Introducing the new Samsung Galaxy Tab Active car mount in portrait. It has been built with enterprise standards making sure that it can withstand tough conditions in various work environments. It can hold, protect and charge your Samsung tablet. It comes with a built-in fast charger. No more worries about battery drain even after using your Samsung Tab Active for a long time. This holder can be mounted not only in cars but on different surfaces in boats, trucks, vans, planes, helicopters, forklifts, agricultural equipment or even act as a desktop or wall mount. It definitely complements your active lifestyle.
Lifetime Hits: 8 Doolz ID: 88444 Price is subject to change without notice. Price and Stock last updated 08 March 2021