STRIKE GALAXY TAB A 8" + OTTERBOX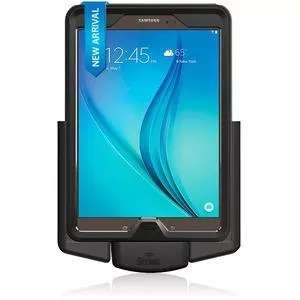 Manufacturer: STRIKE GROUP
Category: Uncategorized
Get it now
STRIKE GALAXY TAB A 8" + OTTERBOX
Our Price: NZ$214.46 inc GST
Stock at this price: Out of stock!
No ETA available
Ships from: Manukau, Auckland
Log in to use Stock Alerts
Price & stock last updated: 2021-02-25 05:02:17
We have 1 supplier for this product
For pickups, choose the closest location to you. Otherwise, choose the cheapest or one that is in stock
Supplier 1
Product Name: STRIKE GALAXY TAB A 8" + OTTERBOX
Price 1: NZ$214.46 inc GST
Stock: Out of stock!
No ETA available
Available at: Manukau, Auckland
Log in to use Stock Alerts
Price & stock last updated: 2021-02-25 05:02:17
+Price History:
| Date: | Price: |
| --- | --- |
| 2019-06-11 | NZ$207.63 |
| 2020-01-17 | NZ$214.46 |
| 2020-01-29 | NZ$207.63 |
| 2020-01-30 | NZ$204.71 |
| 2020-02-01 | NZ$203.73 |
| 2020-04-23 | NZ$214.46 |
Doolz ID:
88417
Every effort is made to ensure the image(s) and/or product details are correct, but we cannot guarantee that they are. You should always check with us FIRST if you have specific requirements.
Info
Strike Alpha Samsung Galaxy Tab A 8 for Otterbox Defender Case Cradle - Docking - Tablet PC - Charging Capability
Description
Are you using an Otterbox Defender case for your Samsung Galaxy Tab A 8? Then this Strike Alpha Cradle is for you! Introducing the Strike Alpha Samsung Galaxy Tab A 8 Car Cradle for Otterbox Defender case! With this Tab A 8 Vehicle Mount, you no longer need to remove the case off your tablet before placing it into the cradle. This Tab A 8 Tablet Holder is specifically design and built for use with your Otterbox Defender case. Now you can enjoy added security for your tablet whilst charging it at the same time! Very convenient and is perfect for driving around- allowing you to access your Tab A 8 safely & legally whilst on road. Purchase one today!
Lifetime Hits: 69 Doolz ID: 88417 Price is subject to change without notice. Price and Stock last updated 25 February 2021