Logitech C615 webcam 1920 x 1080 pixels USB 2.0 Black,Silver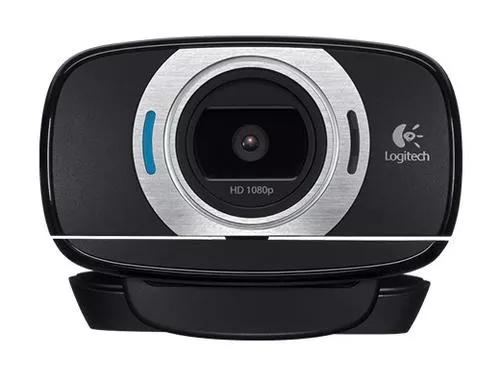 Manufacturer: LOGITECH
Category: Webcams
Short Description: Logitech C615, 1920 x 1080 pixels, 640x480@30fps, 360p,480p,720p,1080p, 8 MP, 74-, USB 2.0
We have this product with 1 supplier
Supplier 1
Product Name: C615 HD WEBCAM
Price 1: NZ$116.66 inc GST
Stock: Out of stock!
ETA is the 31st August 2020
Ships from: Manukau, Auckland
Log in to use Stock Alerts
Price & stock last updated: 2020-07-03 05:01:46
+Price History:
| Date: | Price: |
| --- | --- |
| 2019-06-11 | NZ$112.33 |
| 2020-01-17 | NZ$116.03 |
| 2020-01-29 | NZ$112.33 |
| 2020-01-30 | NZ$110.75 |
| 2020-02-01 | NZ$110.22 |
| 2020-04-23 | NZ$116.03 |
| 2020-05-12 | NZ$116.66 |
Doolz ID:
75143
Every effort is made to ensure the image(s) and/or product details are correct, but we cannot guarantee that they are. You should always check with us FIRST if you have specific requirements.
Info
8 MP, HD 1080p recording, HD 720p video calls, Autofocus
Logitech C615. Maximum video resolution: 1920 x 1080 pixels, Resolution at capture speed: 640x480@30fps, Supported video modes: 360p,480p,720p,1080p. Interface: USB 2.0, Product colour: Black,Silver, Mounting type: Clip. Width: 68.5 mm, Depth: 40.4 mm, Height: 34.4 mm
Description
Record in Full HD 1080p Keep everyone up to date with breathtaking Full HD 1080p video recording with autofocus. Call in HD 720p Enjoy widescreen HD 720p video on most major IMs. More versatility The fold-and-go design makes it easy to take your webcam everywhere, it-s tripod-ready and rotates 360 degrees Look and sound your best Automatic low light correction makes sure you look great, and the built-in mic includes noise reduction technology. With a versatile, fold-and-go design, you-ll enjoy HD 720p video calling and Full HD 1080p video sharing-however, whatever, wherever you like. Full HD 1080p recording You can record in breathtaking widescreen Full HD 1080p. HD 720p video calls You-ll get 720p video calling on most major instant messaging services. Premium autofocus Your images stay razor sharp, even in close-ups (up to 10 cm from the camera lens) with built-in autofocus. Versatile, portable design The fold-and-go design and short USB cable make it easy to take your webcam with you, while a USB cable extender gives you plenty of slack when you need it. Swiveling, tripod-ready design You can attach a tripod for more placement options. Plus, the 360-degree swivel makes calling and recording easier at any angle. 8-megapixel snapshots You can take high-resolution snapshots at up to 8 megapixels (software enhanced).
Specs
| | |
| --- | --- |
| Maximum video resolution | 1920 x 1080 pixels |
| Full HD | Y |
| Face tracking | Y |
| Resolution at capture speed | 640x480@30fps |
| Supported video modes | 360p,480p,720p,1080p |
| Photo feature | Y |
| Maximum interpolated image resolution | 8 MP |
| Auto focus | Y |
| Motion sensor | Y |
| Noise reduction | Y |
| Diagonal field of view | 74- |
| Built-in microphone | Y |
| Interface | USB 2.0 |
| Product colour | Black,Silver |
| Mounting type | Clip |
| Built-in flash | N |
| Cable length | 0.91 m |
| LED indicators | Y |
| Pivot angle | 1 - 200- |
| Windows operating systems supported | Y |
| Mac operating systems supported | Y |
| Width | 68.5 mm |
| Depth | 40.4 mm |
| Height | 34.4 mm |
| Weight | 138 g |
| Quantity | 1 |
| Laptop clamp | Y |
Lifetime Hits: 561 Doolz ID: 75143 Price is subject to change without notice. Price and Stock last updated 03 July 2020