Honeywell 8680i Wearable bar code reader 1D/2D Black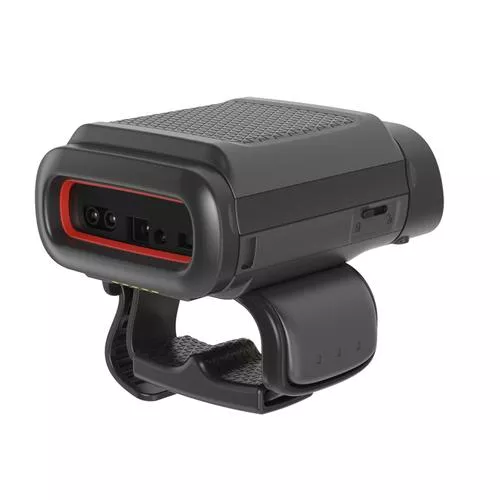 Manufacturer: HONEYWELL
Category: Barcode Readers
Short Description: Honeywell 8680i, Wearable bar code reader, 1D/2D, Code 39,PDF417,U.P.C., Data Matrix, PDF417, 0 - 100000 lx, -45 - 45-
Get it now
HONEYWELL WEARABLE MINI MOBILE STANDARD, 1D, 2D (8680I)
Our Price: NZ$1,500.88 inc GST
Stock at this price: Out of stock!
No ETA available
Ships from: Mount Wellington, Auckland
Log in to use Stock Alerts
Price & stock last updated: 2022-05-22 06:00:19
We have 1 supplier for this product
For pickups, choose the closest location to you. Otherwise, choose the cheapest or one that is in stock
Supplier 1
Product Name: HONEYWELL WEARABLE MINI MOBILE STANDARD, 1D, 2D (8680I)
Price 1: NZ$1,500.88 inc GST
Stock: Out of stock!
No ETA available
Available at: Mount Wellington, Auckland
Log in to use Stock Alerts
Price & stock last updated: 2022-05-22 06:00:19
+Price History:
| Date: | Price: |
| --- | --- |
| 2019-08-09 | NZ$1,305.09 |
| 2020-01-17 | NZ$1,347.98 |
| 2020-01-22 | NZ$1,395.03 |
| 2020-01-29 | NZ$1,350.64 |
| 2020-01-30 | NZ$1,331.62 |
| 2020-02-01 | NZ$1,325.28 |
| 2020-04-21 | NZ$1,395.03 |
| 2021-01-11 | NZ$1,375.95 |
| 2021-03-17 | NZ$1,389.70 |
Doolz ID:
23265184
Every effort is made to ensure the image(s) and/or product details are correct, but we cannot guarantee that they are. You should always check with us FIRST if you have specific requirements.
Info
Omni-directional, Up to 584 cm (230 in)/s, Bluetooth 4.1, NFC, IP54 + glove mount
Honeywell 8680i. Type: Wearable bar code reader, Scanner type: 1D/2D, Linear (1D) barcodes supported: Code 39,PDF417,U.P.C.. Connectivity technology: Wireless, Standard interfaces: Bluetooth. Product colour: Black, International Protection (IP) code: IP54. Power source type: Battery, Battery voltage: 3.6 V, Charging time: 4 h. Width: 56 mm, Depth: 81 mm
Description
The 8680i Wearable Mini Mobile Computer is Honeywell-s most advanced compact, ergonomic, high-performance Bluetooth--wearable scanning solution worn on one hand and designed to help businesses streamline high-volume workflows such as picking, sorting, putaway, and packing for increased speed and efficiency with every transaction. Less Wasted Movement, More Efficient Scanning No need to find, pick up, and set down a handheld scanner. The 8680i wearable mini mobile improves worker transaction times by up to 6 seconds for scan-intensive workflows. Ergonomic, Lightweight Design The lightweight, ergonomic design - up to 17% lighter than competing products - and advanced battery power allow comfortable, all-day use, and leave the hands free to handle heavy packages. Streamlined Workflows in a Single Device The advanced version offers customizable line-of-sight screen, Wi-Fi, and SDK for app development, supporting streamlined workflows as a single, standalone device vs. scanner + mobile computer alternatives. Customizable to Fit Application Choose from two-finger ring or cut-resistant glove form factors, as well as slim and extended battery options; Standard or Advanced versions available to fit workflow needs. Built Rugged for the Real World Engineered to withstand 2,000 0.5 meter (1.6 feet) tumbles - twice the durability of competitive wearables - the 8680i Wearable Mini Mobile Computer is built for rugged industrial work environments. Honeywell Connected Workflow Analytics Predictive analytics help manage battery population lifecycle, preventing downtime and ensuring uninterrupted full-shift operation; simple deployment of setting and firmware updates.
Specs
| | |
| --- | --- |
| Type | Wearable bar code reader |
| Scanner type | 1D/2D |
| Linear (1D) barcodes supported | Code 39,PDF417,U.P.C. |
| 2D (matrix & stacked) barcodes supported | Data Matrix, PDF417 |
| Light levels (direct sunlight) | 0 - 100000 lx |
| Pitch reading angle | -45 - 45- |
| Motion tolerance (cm/s) | 584 |
| Connectivity technology | Wireless |
| Standard interfaces | Bluetooth |
| Bluetooth version | 4.1 |
| Product colour | Black |
| International Protection (IP) code | IP54 |
| Built-in display | N |
| Power source type | Battery |
| Battery voltage | 3.6 V |
| Charging time | 4 h |
| Width | 56 mm |
| Depth | 81 mm |
| Charging base | N |
| Operating temperature (T-T) | -20 - 50 -C |
| Storage temperature (T-T) | -20 - 60 -C |
| Operating relative humidity (H-H) | 0 - 95% |
Other Multimedia
Some of these may not exist; we do not manage these files
Lifetime Hits: 70 Doolz ID: 23265184 Price is subject to change without notice. Price and Stock last updated 22 May 2022