Honeywell Solaris 7980g Fixed bar code reader 1D/2D Black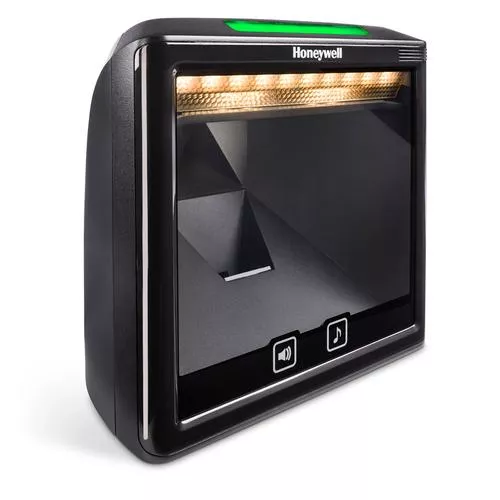 Manufacturer: HONEYWELL
Category: Barcode Readers
Short Description: Honeywell Solaris 7980g, Fixed bar code reader, 1D/2D, Codabar, Code 11, Code 128, Code 32, Code 39, Code 93, EAN-13, EAN-8, Intelligent Mail, JAN, MSI,..., Aztec Code, Codablock, Code 49, Data Matrix, Han Xin, MaxiCode, Micro QR Code, PDF417, QR Code, 0 - 100000 lx, -65 - 65-
Get it now
HONEYWELL USB KIT: 1D, PDF, 2D, USB TYPE A 3M (9.8´) STRAIGHT CABLE (CBL-500-300-S00-04)
Our Price: NZ$649.43 inc GST
Stock at this price: Out of stock!
No ETA available
Ships from: Mount Wellington, Auckland
Log in to use Stock Alerts
Price & stock last updated: 2022-05-22 06:00:18
We have 1 supplier for this product
For pickups, choose the closest location to you. Otherwise, choose the cheapest or one that is in stock
Supplier 1
Product Name: HONEYWELL USB KIT: 1D, PDF, 2D, USB TYPE A 3M (9.8´) STRAIGHT CABLE (CBL-500-300-S00-04)
Price 1: NZ$649.43 inc GST
Stock: Out of stock!
No ETA available
Available at: Mount Wellington, Auckland
Log in to use Stock Alerts
Price & stock last updated: 2022-05-22 06:00:18
+Price History:
| Date: | Price: |
| --- | --- |
| 2019-08-09 | NZ$564.72 |
| 2019-10-25 | NZ$564.71 |
| 2020-01-17 | NZ$583.27 |
| 2020-01-22 | NZ$603.61 |
| 2020-01-29 | NZ$584.40 |
| 2020-01-30 | NZ$576.17 |
| 2020-02-01 | NZ$573.43 |
| 2020-04-21 | NZ$603.61 |
| 2021-01-11 | NZ$595.37 |
| 2021-03-17 | NZ$601.32 |
Doolz ID:
23263743
Every effort is made to ensure the image(s) and/or product details are correct, but we cannot guarantee that they are. You should always check with us FIRST if you have specific requirements.
Info
Upgradeable Hands-Free Scanner, 1D/2D, Area Imaging, 100000Lux, USB 2.0, RS232, Keyboard Wedge, 539g, Black
Honeywell Solaris 7980g. Type: Fixed bar code reader, Scanner type: 1D/2D, Linear (1D) barcodes supported: Codabar, Code 11, Code 128, Code 32, Code 39, Code 93, EAN-13, EAN-8, Intelligent Mail, JAN, MSI,.... Connectivity technology: Wired, Standard interfaces: Keyboard wedge, RS-232, USB. Product colour: Black, International Protection (IP) code: IPX5, LED indicators: Status. Power source type: AC, DC, Input voltage: 100 - 240 V, AC adapter output voltage: 5 - 5.2 V. Weight: 539 g, Width: 152 mm, Depth: 85 mm
Description
With its compact, modern design and powerful imaging capabilities, the Solaris 7980g fits easily into existing enclosures used in high-volume retail checkout environments such as convenience, drug, specialty, liquor and grocery stores. And you can buy the 7980g device as an omnidirectional 1D scanner. Then affordably upgrade it to a full 2D area-imager when you-re ready. Powerful Imaging Capabilities Exceptional scanning performance on 1D and 2D barcodes, plus the ability to read smartphone screens, digital wallets and printed identification cards. Soft, White LED Illumination Eliminates glare without compromising performance. Simple to Install Compatible with most point-of-sale systems. Features integrated EAS, power-over-USB, and an auxiliary USB port for scanner connectivity. Easy to Use Features a capacitive touch button and intuitive LED indicators that face the user. And you can connect a handheld scanner via a multi-function USB auxiliary port. Draws Power From the Host Draws power directly through USB, eliminating the need for an additional power supply -and cabling.
Specs
| | |
| --- | --- |
| Type | Fixed bar code reader |
| Scanner type | 1D/2D |
| Linear (1D) barcodes supported | Codabar, Code 11, Code 128, Code 32, Code 39, Code 93, EAN-13, EAN-8, Intelligent Mail, JAN, MSI, Planet, POSTNET, Plessey, Telepen, Trioptic, U.P.C. |
| 2D (matrix & stacked) barcodes supported | Aztec Code, Codablock, Code 49, Data Matrix, Han Xin, MaxiCode, Micro QR Code, PDF417, QR Code |
| Light levels (direct sunlight) | 0 - 100000 lx |
| Pitch reading angle | -65 - 65- |
| Yaw reading angle | -75 - 75- |
| Maximum scan area | 0 x 190 mm |
| Connectivity technology | Wired |
| Standard interfaces | Keyboard wedge, RS-232, USB |
| USB version | 2.0 |
| USB 2.0 ports quantity | 1 |
| Product colour | Black |
| International Protection (IP) code | IPX5 |
| LED indicators | Status |
| Programming function | Y |
| RoHS compliance | Y |
| Certification | CE, UL, RoHS |
| Power source type | AC, DC |
| Input voltage | 100 - 240 V |
| AC adapter output voltage | 5 - 5.2 V |
| Input frequency | 50/60 Hz |
| Power consumption | 400 mA |
| Weight | 539 g |
| Width | 152 mm |
| Depth | 85 mm |
| Height | 148 mm |
| Operating temperature (T-T) | 0 - 40 -C |
| Storage temperature (T-T) | -20 - 60 -C |
| Operating relative humidity (H-H) | 5 - 95% |
Other Multimedia
Some of these may not exist; we do not manage these files
Lifetime Hits: 50 Doolz ID: 23263743 Price is subject to change without notice. Price and Stock last updated 22 May 2022