Honeywell Orbit 7190g Fixed bar code reader 1D/2D Laser White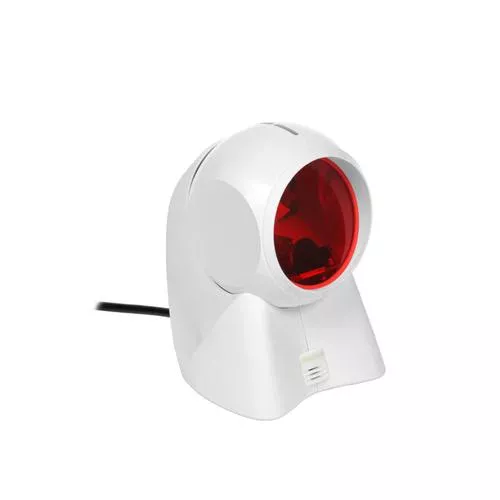 Manufacturer: HONEYWELL
Category: Barcode Readers
Short Description: Honeywell Orbit 7190g, Fixed bar code reader, 1D/2D, Laser, Code 39,GS1 DataBar Omnidirectional,U.P.C., Data Matrix, PDF417, QR Code, 32.7 cm
Get it now
HONEYWELL USB KIT: 1D, PDF, 2D, WHITE SCANNER (7190G-0), USB TYPE A 3M (9.8´) STRAIGHT CAB
Our Price: NZ$440.21 inc GST
Stock at this price: Out of stock!
No ETA available
Ships from: Mount Wellington, Auckland
Log in to use Stock Alerts
Price & stock last updated: 2022-05-27 06:00:26
We have 1 supplier for this product
For pickups, choose the closest location to you. Otherwise, choose the cheapest or one that is in stock
Supplier 1
Product Name: HONEYWELL USB KIT: 1D, PDF, 2D, WHITE SCANNER (7190G-0), USB TYPE A 3M (9.8´) STRAIGHT CAB
Price 1: NZ$440.21 inc GST
Stock: Out of stock!
No ETA available
Available at: Mount Wellington, Auckland
Log in to use Stock Alerts
Price & stock last updated: 2022-05-27 06:00:26
+Price History:
| Date: | Price: |
| --- | --- |
| 2019-08-09 | NZ$382.78 |
| 2020-01-17 | NZ$395.36 |
| 2020-01-22 | NZ$409.18 |
| 2020-01-29 | NZ$396.16 |
| 2020-01-30 | NZ$390.58 |
| 2020-02-01 | NZ$388.72 |
| 2020-04-21 | NZ$409.18 |
| 2021-01-11 | NZ$403.56 |
| 2021-03-17 | NZ$407.61 |
Doolz ID:
23263144
Every effort is made to ensure the image(s) and/or product details are correct, but we cannot guarantee that they are. You should always check with us FIRST if you have specific requirements.
Info
Orbit 7190g, USB-kit, 1D/2D, EAS, 410g
Honeywell Orbit 7190g. Type: Fixed bar code reader, Scanner type: 1D/2D, Sensor type: Laser. Connectivity technology: Wired, Standard interfaces: Keyboard wedge, RS-232, RS-485, USB. Product colour: White, LED indicators: Status, Certification: CE, RoHS. Power source type: DC, Input voltage: 5 V, Power consumption: 472 mA. Weight: 410 g, Width: 108 mm, Depth: 103 mm
Description
The Orbit 7190g scanner continues the proven, superior 1D laser scanning performance of Orbit series scanners - but adds an area imager for seamless scanning of digital 1D, 2D and PDF codes in a single, convenient device. To speed retail checkouts, the Orbit 7190g scanner features a unique dual-modes design that is optimized for both the cashier and the customer - enabling seamless product barcode scanning and scanning of digital codes off customer smartphones. Breakthrough Hybrid Technology The Orbit 7190g scanner integrates both a laser and an imager into a single presentation scanner - no need to buy a separate scanner for printed 1D and digital 1D, 2D and PDF barcodes reading. Dual-Working Modes With dual-working modes, the scanner is optimized for both scanning digital codes off customer smartphones and scanning merchandise codes by the cashier at the register. Superior Scanning Performance A 20-line omnidirectional laser pattern maintains the proven 1D scanning performance of existing Orbit scanners. With leading Honeywell imaging technology, the scanner reads smartphone coupons and ID cards with ease. Adjustable Scan Head The award-winning shape enables handheld scanning of large, bulky items. The adjustable scan head even allows cashiers to tilt the scanner 30- for targeted scanning of larger products. Multi-Interface Design Automatic interface detection enables the scanner to configure itself to the appropriate interface upon connection - eliminating the tedious task of scanning programming barcodes.
Specs
| | |
| --- | --- |
| Type | Fixed bar code reader |
| Scanner type | 1D/2D |
| Sensor type | Laser |
| Linear (1D) barcodes supported | Code 39,GS1 DataBar Omnidirectional,U.P.C. |
| 2D (matrix & stacked) barcodes supported | Data Matrix, PDF417, QR Code |
| Working distance | 32.7 cm |
| Read rate (max) | 1120 reads/s |
| Light levels (direct sunlight) | 4842 - 100000 lx |
| Pitch reading angle | 0 - 60- |
| Yaw reading angle | 0 - 70- |
| Connectivity technology | Wired |
| Standard interfaces | Keyboard wedge, RS-232, RS-485, USB |
| Product colour | White |
| LED indicators | Status |
| Built-in display | N |
| RoHS compliance | Y |
| Certification | CE, RoHS |
| Power source type | DC |
| Input voltage | 5 V |
| Power consumption | 472 mA |
| Weight | 410 g |
| Width | 108 mm |
| Depth | 103 mm |
| Height | 148 mm |
| Cables included | USB |
| Operating temperature (T-T) | 0 - 40 -C |
| Storage temperature (T-T) | -40 - 60 -C |
| Operating relative humidity (H-H) | 5 - 95% |
Lifetime Hits: 90 Doolz ID: 23263144 Price is subject to change without notice. Price and Stock last updated 27 May 2022