Canon Speedlite 600EX-RT Black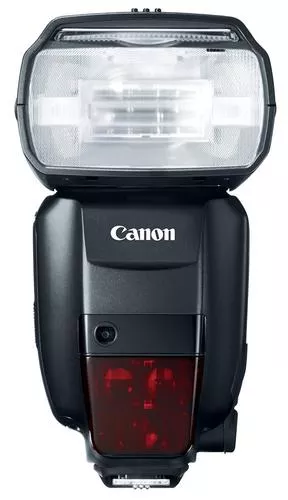 Product Code: 600EX
Manufacturer: CANON
Category: Camera Flashes
Short Description: Canon Speedlite 600EX-RT, 5.5 s, 425 g
Get it now
600EX Speedlite with radio wave comm
Our Price: NZ$756.43 inc GST
Stock at this price: Out of stock!
No ETA available
Ships from: Manukau, Auckland
Log in to use Stock Alerts
Price & stock last updated: 2021-04-13 07:05:46
We have 1 supplier for this product
For pickups, choose the closest location to you. Otherwise, choose the cheapest or one that is in stock
Supplier 1
Product Name: 600EX Speedlite with radio wave comm
Price 1: NZ$756.43 inc GST
Stock: Out of stock!
No ETA available
Available at: Manukau, Auckland
Log in to use Stock Alerts
Price & stock last updated: 2021-04-13 07:05:46
+Price History:
| Date: | Price: |
| --- | --- |
| 2019-06-11 | NZ$732.36 |
| 2020-01-17 | NZ$756.43 |
| 2020-01-29 | NZ$732.36 |
| 2020-01-30 | NZ$722.05 |
| 2020-02-01 | NZ$718.61 |
| 2020-04-23 | NZ$756.43 |
Doolz ID:
25326
Every effort is made to ensure the image(s) and/or product details are correct, but we cannot guarantee that they are. You should always check with us FIRST if you have specific requirements.
Info
LCD, 425g, black
Canon Speedlite 600EX-RT. Product colour: Black, Approximate recycling time: 5.5 s, Camera brands compatibility: Canon. Battery type: AA. Weight: 425 g, Dimensions (WxDxH): 79.7 x 124.5 x 142.9 mm
Description
Canon's new Speedlite 600EX-RT is engineered to provide a new level of performance and reliability for professional flash photography with today's most advanced DSLRs. With wireless two-way radio communication, the Speedlite 600 EX-RT allows photographers to expand their creativity using wireless speedlites with the reliability of radio triggering. The Speedlite 600EX-RT offers an expanded zoom range and a higher guide number, plus a number of improvements over its predecessor in both operation and feel. It features a new dot-matrix LCD panel for display of all pertinent shooting information, backlit controls plus an internal sound generator. Reliability is ensured with improved hot shoe contacts, improved flash head durability and the most comprehensive dust and water sealing system ever on a Canon Speedlite flash. A new color filter holder helps maintain accurate color in a variety of ambient light conditions.
Specs
| | |
| --- | --- |
| Product colour | Black |
| Approximate recycling time | 5.5 s |
| Camera brands compatibility | Canon |
| Shooting distance | 0.6 - 10 m |
| Approx. number of flashes | 100 - 700 |
| Auto Focus (AF) assist beam | Y |
| Brand specific flash systems | E-TTL I(Canon),E-TTL II(Canon) |
| Battery type | AA |
| Weight | 425 g |
| Dimensions (WxDxH) | 79.7 x 124.5 x 142.9 mm |
Lifetime Hits: 44 Doolz ID: 25326 Price is subject to change without notice. Price and Stock last updated 13 April 2021