LENOVO TC BASE 3YR DEPOT - UPGRADE TO 3YR PREMIER SUPPORT WITH ONSITE NBD (VIRTUAL)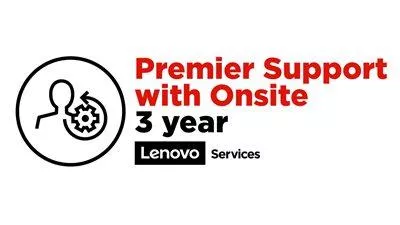 Manufacturer: LENOVO
Category: Uncategorized
We have this product with 1 supplier
Supplier 1
Product Name: LENOVO TC BASE 3YR DEPOT - UPGRADE TO 3YR PREMIER SUPPORT WITH ONSITE NBD (VIRTUAL)
Price 1: NZ$189.62 inc GST
Stock: Out of stock!
No ETA available
Ships from: Mount Wellington, Auckland
Log in to use Stock Alerts
Price & stock last updated: 2020-07-07 06:00:23
+Price History:
| Date: | Price: |
| --- | --- |
| 2019-07-18 | NZ$180.04 |
| 2020-01-17 | NZ$185.96 |
| 2020-01-29 | NZ$180.04 |
| 2020-01-30 | NZ$177.50 |
| 2020-02-01 | NZ$176.66 |
| 2020-03-02 | NZ$180.14 |
| 2020-04-21 | NZ$189.62 |
Doolz ID:
14454708
Every effort is made to ensure the image(s) and/or product details are correct, but we cannot guarantee that they are. You should always check with us FIRST if you have specific requirements.
Info
LENOVO TC BASE 3YR DEPOT - UPGRADE TO 3YR PREMIER SUPPORT WITH ONSITE NBD (VIRTUAL)
Description
Looking for a step-up for your business and your employees' support experience? Lenovo™ Premier Support gives VIP treatment to both your IT staff and end users.
We understand IT needs to increase efficiency, reduce complexities, and keep your end users up and running. We know your end users expect fast and frustration-free support. Lenovo can deliver.

Add a new dimension to your IT
Free your Team to excel in innovation and productivity

IT landscapes are becoming more complicated, while simultaneously, budgets are contracting. The challenge lies in reducing complexity and operational costs, while increasing the impact of your in-house teams by focusing their efforts on revenue-generating and innovation projects.
What if the solution was to cost effectively offload your routine support tasks, and shift time-intensive advanced problem solving to an expert team of support engineers?
Get a direct line to our most elite technicians who listen first then deliver advanced troubleshooting - no scripts here. And they're measured on first-time fixes so they're committed to prompt and accurate resolution.
Premier Support Center
Advanced technical support available 24 x 7 x 65
Dedicated phone number and no phone tree menu to navigate

Single point of contact for end to end case amp escalation management
Hardware and OEM software support 
Technical Account Managers (TAMs)
Proactive relationship and escalation management
Personalized recommendations for your business
Robust quarterly reporting and account reviews
Priority Service Delivery
Top of the queue for service requests
Next-business-day onsite labour 2
warranty claims including parts and labour 2
You also have access to technical account managers who act as a single point of contact for case management. You'll enjoy the consistency, accountability, and visibility you deserve. And thanks to next-business-day repair service and prioritized parts access, you'll keep system downtime and productivity interruptions to an absolute minimum.

That's the Premier difference.
Lifetime Hits: 12 Doolz ID: 14454708 Price is subject to change without notice. Price and Stock last updated 07 July 2020