Canon 1946B002AA Speedlite 580EX II Flash Light Black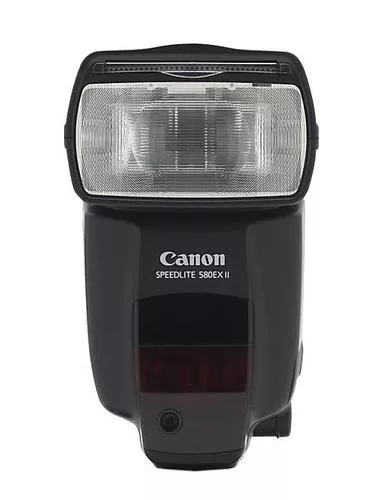 Product Code: 580EX2
Manufacturer: CANON
Category: Camera Flashes
Short Description: Canon 1946B002AA Speedlite 580EX II Flash Light, 6 s, 100 g
Get it now
580EX2 Flash for DGTLCamera
Our Price: NZ$844.26 inc GST
Stock at this price: Out of stock!
No ETA available
Ships from: Manukau, Auckland
Log in to use Stock Alerts
Price & stock last updated: 2021-04-13 07:05:46
We have 1 supplier for this product
For pickups, choose the closest location to you. Otherwise, choose the cheapest or one that is in stock
Supplier 1
Product Name: 580EX2 Flash for DGTLCamera
Price 1: NZ$844.26 inc GST
Stock: Out of stock!
No ETA available
Available at: Manukau, Auckland
Log in to use Stock Alerts
Price & stock last updated: 2021-04-13 07:05:46
+Price History:
| Date: | Price: |
| --- | --- |
| 2019-06-11 | NZ$817.40 |
| 2020-01-17 | NZ$844.26 |
| 2020-01-29 | NZ$817.40 |
| 2020-01-30 | NZ$805.89 |
| 2020-02-01 | NZ$802.05 |
| 2020-04-23 | NZ$844.26 |
Doolz ID:
25359
Every effort is made to ensure the image(s) and/or product details are correct, but we cannot guarantee that they are. You should always check with us FIRST if you have specific requirements.
Info
Speedlite 580EX II Flash Light - TTL, E-TTL
Canon 1946B002AA Speedlite 580EX II Flash Light. Product colour: Black, Approximate recycling time: 6 s, Shooting distance: 30 m. Power supply type: batteries/Resistant External Power Pack/Canon battery pack CP-E3/Transistor Pack E. Weight: 100 g, Dimensions (WxDxH): 76 x 114 x 136 mm
Description
Further development of Canon's flagship Speedlite has led to the production of the 580 EX II. This is the premier Speedlite for all photographers, including professionals. Newly designed to match with the EOS-1D Mark III in terms of improved dust- and water-resistance, body strength, and the ability to control flash functions and settings from the camera menu (EOS-1D Mark III only). Other features include improved communication reliability through its direct contacts, and recycling time is both 20% shorter than the 580EX and is completely inaudible.
Specs
| | |
| --- | --- |
| Product colour | Black |
| Approximate recycling time | 6 s |
| Shooting distance | 30 m |
| Approx. number of flashes | 100 - 700 |
| Guide number (ISO 100, set at 35mm zoom) | 58 m |
| Power supply type | batteries/Resistant External Power Pack/Canon battery pack CP-E3/Transistor Pack E |
| Number of batteries supported | 4 |
| Weight | 100 g |
| Dimensions (WxDxH) | 76 x 114 x 136 mm |
Lifetime Hits: 145 Doolz ID: 25359 Price is subject to change without notice. Price and Stock last updated 13 April 2021