Lenovo 4XG7A07217 processor 1.8 GHz 11 MB L3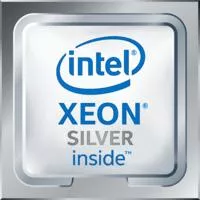 Manufacturer: LENOVO
Category: Processors
Short Description: Lenovo 4XG7A07217, Intel- Xeon-, 1.8 GHz, LGA 3647, Server/Workstation, 14 nm, 9.6 GT/s
Get it now
ThinkSystem ST550 Intel Xeon Silver 4108 8C 85W 1.8GHz Processor Option Kit
Our Price: NZ$1,891.92 inc GST
Stock at this price: Out of stock!
No ETA available
Ships from: Mount Wellington, Auckland
This product is not currently available while out of stock. Subscribe to Stock Alerts below to get notified when it is available
Log in to use Stock Alerts
Price & stock last updated: 2021-08-05 06:00:15
We have 1 supplier for this product
For pickups, choose the closest location to you. Otherwise, choose the cheapest or one that is in stock
Supplier 1
Product Name: ThinkSystem ST550 Intel Xeon Silver 4108 8C 85W 1.8GHz Processor Option Kit
Price 1: NZ$1,891.92 inc GST
Stock: Out of stock!
No ETA available
Available at: Mount Wellington, Auckland
This product is not currently available while out of stock. Subscribe to Stock Alerts below to get notified when it is available
Log in to use Stock Alerts
Price & stock last updated: 2021-08-05 06:00:15
+Price History:
| Date: | Price: |
| --- | --- |
| 2019-06-11 | NZ$1.22 |
| 2019-06-12 | NZ$1,931.43 |
| 2020-01-17 | NZ$1,994.91 |
| 2020-01-24 | NZ$2,062.52 |
| 2020-01-29 | NZ$1,996.89 |
| 2020-01-30 | NZ$1,968.77 |
| 2020-02-01 | NZ$1,959.39 |
| 2020-04-21 | NZ$2,068.43 |
| 2020-04-21 | NZ$2,177.29 |
| 2020-10-21 | NZ$3,692.50 |
| 2020-10-24 | NZ$1,891.92 |
Doolz ID:
175918
Every effort is made to ensure the image(s) and/or product details are correct, but we cannot guarantee that they are. You should always check with us FIRST if you have specific requirements.
Info
Intel Xeon Silver 4108 Processor (11M Cache, 1.80 GHz)
Lenovo 4XG7A07217. Processor family: Intel- Xeon-, Processor frequency: 1.8 GHz, Processor socket: LGA 3647. Memory channels: Hexa-channel, Maximum internal memory supported by processor: 768 GB, Memory types supported by processor: DDR4-SDRAM. Thermal Design Power (TDP): 85 W. Supported instruction sets: AVX,AVX 2.0,AVX-512,SSE4.2. Processor package size: 76 x 56.5 mm
Key Features
Intel- Turbo Boost Technology

<b>Higher Performance When You Need It Most</b> Intel- Turbo Boost Technology 2.01 accelerates processor and graphics performance by increasing the operating frequency when operating below specification limits. The maximum frequency varies depending on workload, hardware, software, and overall system configuration.
Description
Intel- AES New Instructions (Intel- AES-NI) are a set of instructions that enable fast and secure data encryption and decryption. AES-NI are valuable for a wide range of cryptographic applications, for example: applications that perform bulk encryption/decryption, authentication, random number generation, and authenticated encryption. Intel- Trusted Execution Technology for safer computing is a versatile set of hardware extensions to Intel- processors and chipsets that enhance the digital office platform with security capabilities such as measured launch and protected execution. It enables an environment where applications can run within their own space, protected from all other software on the system. Intel- Virtualization Technology (VT-x) allows one hardware platform to function as multiple -virtual- platforms. It offers improved manageability by limiting downtime and maintaining productivity by isolating computing activities into separate partitions.
Specs
| | |
| --- | --- |
| Processor family | Intel- Xeon- |
| Processor frequency | 1.8 GHz |
| Processor cores | 8 |
| Processor socket | LGA 3647 |
| Component for | Server/Workstation |
| Processor lithography | 14 nm |
| Processor model | 4108 |
| Processor threads | 16 |
| System bus rate | 9.6 GT/s |
| Processor operating modes | 64-bit |
| Processor cache | 11 MB |
| Processor cache type | L3 |
| Processor boost frequency | 3 GHz |
| Processor codename | Skylake |
| Memory channels | Hexa-channel |
| Maximum internal memory supported by processor | 768 GB |
| Memory types supported by processor | DDR4-SDRAM |
| Memory clock speeds supported by processor | 2400 MHz |
| ECC | Y |
| On-board graphics adapter | N |
| Thermal Design Power (TDP) | 85 W |
| Maximum number of PCI Express lanes | 48 |
| PCI Express slots version | 3.0 |
| Supported instruction sets | AVX,AVX 2.0,AVX-512,SSE4.2 |
| Embedded options available | N |
| Intel- Hyper Threading Technology (Intel- HT Technology) | Y |
| Intel- Turbo Boost Technology | 2.0 |
| Intel- AES New Instructions (Intel- AES-NI) | Y |
| Intel Trusted Execution Technology | Y |
| Intel- Speed Shift Technology | Y |
| Intel TSX-NI | Y |
| Intel 64 | Y |
| Intel Virtualization Technology (VT-x) | Y |
| Conflict-Free processor | Y |
| Intel- Optane- Memory Ready | N |
| Intel- vPro- Platform Eligibility | Y |
| Tcase | 77 -C |
| Processor package size | 76 x 56.5 mm |
Lifetime Hits: 42 Doolz ID: 175918 Price is subject to change without notice. Price and Stock last updated 05 August 2021