Microsoft Dynamics NAV 1 license(s) License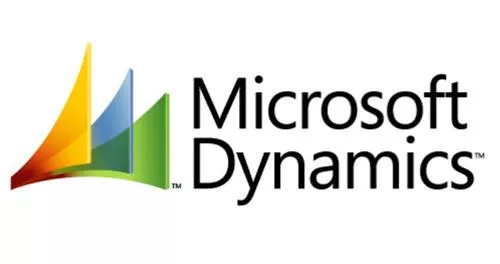 Manufacturer: MICROSOFT
Category: Software Licenses/Upgrades
Short Description: Microsoft Dynamics NAV, 1 license(s), Volume License (VL), License
Get it now
DynNAVHstd ALNG LicSAPk MVL FullUser SAL
Our Price: NZ$116.99 inc GST
Stock at this price: Out of stock!
No ETA available
Ships from: Mount Wellington, Auckland
This product is not currently available while out of stock. Subscribe to Stock Alerts below to get notified when it is available
Log in to use Stock Alerts
Price & stock last updated: 2021-07-27 06:00:19
We have 1 supplier for this product
For pickups, choose the closest location to you. Otherwise, choose the cheapest or one that is in stock
Supplier 1
Product Name: DynNAVHstd ALNG LicSAPk MVL FullUser SAL
Price 1: NZ$116.99 inc GST
Stock: Out of stock!
No ETA available
Available at: Mount Wellington, Auckland
This product is not currently available while out of stock. Subscribe to Stock Alerts below to get notified when it is available
Log in to use Stock Alerts
Price & stock last updated: 2021-07-27 06:00:19
+Price History:
| Date: | Price: |
| --- | --- |
| 2019-06-11 | NZ$109.86 |
| 2020-01-17 | NZ$113.47 |
| 2020-01-29 | NZ$109.86 |
| 2020-01-30 | NZ$108.31 |
| 2020-02-01 | NZ$107.80 |
| 2020-04-21 | NZ$113.47 |
| 2021-01-22 | NZ$116.99 |
Doolz ID:
175565
Every effort is made to ensure the image(s) and/or product details are correct, but we cannot guarantee that they are. You should always check with us FIRST if you have specific requirements.
Info
Dynamics NAV, 1U, SPLA, Full
Microsoft Dynamics NAV. License quantity: 1 license(s), License type: Volume License (VL), Software type: License
Description
What is Microsoft Dynamics NAV? Microsoft Dynamics NAV offers growing small and midsize business a powerful yet cost-effective solution that can be tailored for your company. It can support customization and add-in software to meet industry or other specific needs. In addition, it can adapt as a growing business needs more power and functionality. Microsoft Dynamics NAV addresses the following business needs: Financial management Record and store financial records in a central general ledger that includes charts of accounts, balances, VAT reporting, and more. - Define your preferred currency. - Create accounting periods based on your fiscal and business cycle. - Manage bank accounts and cash. - Automate routines such as check-writing, bank statement reconciliation. Manufacturing Manufacturers can respond quickly to customer demands and improve manufacturing performance by automating and improving processes such as: - Production-order management. - Supply and capacity planning. - Visibility into shop floor operations. - Graphics-based production schedules. Business intelligence Turn raw data into understanding of how a business is operating. - Choose from basic or advanced analytics functionality. - Provide decision makers with a 360-degree view of performance. - Set up graphical reports and displays, using an interface similar to Microsoft Outlook 2003. Sales and marketing Put customer information at the fingertips of managers and employees to help your people build better customer relations. - Manage contact information. - Organize sales campaigns. - Identify sales opportunities. - Automate sales tasks. - Set up automatic reminders. Distribution Microsoft Dynamics NAV gives businesses a flexible solution for solving distribution challenges. It can be used to: - Track and manage inventory, including in multiple locations. - Get up-to-date information about in-stock quantities. - Implement better warehouse management, including tailored pick orders and stock replenishment by pre-set thresholds. - Get real-time data regarding inventory and shipments. Integration with your systems Microsoft Dynamics NAV is designed to work smoothly with other Microsoft products such as Microsoft Office Suite, Microsoft SQL Server 2003, and Microsoft Windows 2000 and XP. For example, documents written with Microsoft Word can take data from the Microsoft Dynamics NAV database and incorporate that information into a customer letter. Workers can use Microsoft Excel to create reports with up-to-date figures imported from Microsoft Dynamics NAV. Commerce portal capabilities also allow a company to create a Web site to work easier with customers and partners. In addition, Microsoft Dynamics NAV also can be integrated with a wide range of other software products, so even if a small business already has substantial IT infrastructure, it can be used with Microsoft Dynamics NAV so that a business makes the most of its IT investment.
Specs
| | |
| --- | --- |
| License quantity | 1 license(s) |
| License type | Volume License (VL) |
| Software type | License |
Lifetime Hits: 36 Doolz ID: 175565 Price is subject to change without notice. Price and Stock last updated 27 July 2021