Canon Macro Twin Lite MT-24 EX Black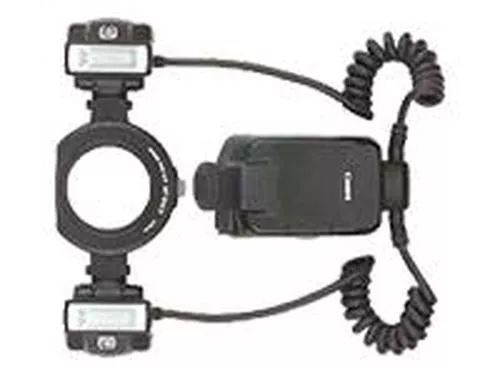 Manufacturer: CANON
Category: Camera Flashes
Short Description: Canon Macro Twin Lite MT-24 EX, Black, Canon, 22 m, E-TTL I (Canon),TTL, AA
Get it now
MT-24EX MACRO FLASH
Our Price: NZ$1,188.73 inc GST
Stock at this price: Out of stock!
No ETA available
Ships from: Manukau, Auckland
Log in to use Stock Alerts
Price & stock last updated: 2021-04-13 07:05:46
We have 1 supplier for this product
For pickups, choose the closest location to you. Otherwise, choose the cheapest or one that is in stock
Supplier 1
Product Name: MT-24EX MACRO FLASH
Price 1: NZ$1,188.73 inc GST
Stock: Out of stock!
No ETA available
Available at: Manukau, Auckland
Log in to use Stock Alerts
Price & stock last updated: 2021-04-13 07:05:46
+Price History:
| Date: | Price: |
| --- | --- |
| 2019-06-11 | NZ$1,150.91 |
| 2020-01-17 | NZ$1,188.73 |
| 2020-01-29 | NZ$1,150.91 |
| 2020-01-30 | NZ$1,134.70 |
| 2020-02-01 | NZ$1,129.30 |
| 2020-04-23 | NZ$1,188.73 |
Doolz ID:
25329
Every effort is made to ensure the image(s) and/or product details are correct, but we cannot guarantee that they are. You should always check with us FIRST if you have specific requirements.
Info
Macro Twin Lite MT-24EX
Canon Macro Twin Lite MT-24 EX. Product colour: Black, Camera brands compatibility: Canon, Guide number (ISO 100, set at 35mm zoom): 22 m. Battery type: AA
Description
The MT-24EX mounting ring can be attached directly to the front of the macro lens and has a forward tilting control unit. As the control unit will not hit the flash, even when the mounting ring is rotated, the design makes the MT-24EX ideal for use with any of Canon EF macro lenses. The flash heads are fitted to the rotating mounting ring and can be individually rotated both horizontally and vertically for maximum flexibility and control. As well as this it is possible to detach the flash heads from the mounting ring further expanding the range of possible lighting setups. The MT-24EX is a highly adaptable lighting system for all kinds of close-up and creative photography.
Specs
| | |
| --- | --- |
| Product colour | Black |
| Camera brands compatibility | Canon |
| Guide number (ISO 100, set at 35mm zoom) | 22 m |
| Brand specific flash systems | E-TTL I (Canon),TTL |
| Number of batteries supported | 4 |
| Battery type | AA |
Lifetime Hits: 386 Doolz ID: 25329 Price is subject to change without notice. Price and Stock last updated 13 April 2021