Lenovo ThinkPad 13 Ultrabook Black 33.8 cm (13.3") 1366 x 768 pixels 6th gen Intel® Core™ i5 4 GB DDR4-SDRAM 128 GB SSD Windows 7 Professional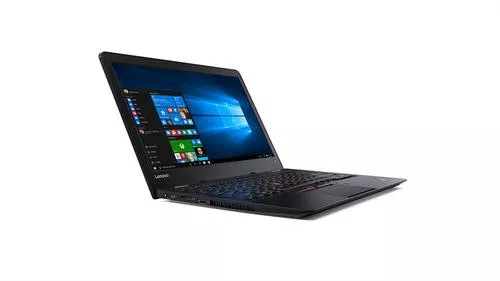 Manufacturer: LENOVO
Category: Notebooks
Short Description: Lenovo ThinkPad 13, 6th gen Intel- Core- i5, 2.3 GHz, 33.8 cm (13.3"), 1366 x 768 pixels, 4 GB, 128 GB
Get it now
ThinkPad 13 20GK001WAU 13.3 HD AG (1366x768), ThinkPad 3+2 BCP, FingerPrint Reader, 720p H
Our Price: NZ$757.74 inc GST
Stock at this price: Out of stock!
No ETA available
Ships from: Mount Wellington, Auckland
Log in to use Stock Alerts
Price & stock last updated: 2021-04-15 06:00:24
We have 1 supplier for this product
For pickups, choose the closest location to you. Otherwise, choose the cheapest or one that is in stock
Supplier 1
Product Name: ThinkPad 13 20GK001WAU 13.3 HD AG (1366x768), ThinkPad 3+2 BCP, FingerPrint Reader, 720p H
Price 1: NZ$757.74 inc GST
Stock: Out of stock!
No ETA available
Available at: Mount Wellington, Auckland
Log in to use Stock Alerts
Price & stock last updated: 2021-04-15 06:00:24
+Price History:
| Date: | Price: |
| --- | --- |
| 2019-06-11 | NZ$733.63 |
| 2020-01-17 | NZ$757.74 |
| 2020-01-29 | NZ$733.63 |
| 2020-01-30 | NZ$723.29 |
| 2020-02-01 | NZ$719.85 |
| 2020-04-21 | NZ$757.74 |
Doolz ID:
173856
Every effort is made to ensure the image(s) and/or product details are correct, but we cannot guarantee that they are. You should always check with us FIRST if you have specific requirements.
Info
Intel Core i5-6200U Processor (3M Cache, up to 2.80 GHz), 4GB DDR4, 128GB SSD, 13.3" HD (1366x768), Intel HD Graphics 520, Windows 7 Professional 64 + Windows 10 Pro 64
Lenovo ThinkPad 13. Product type: Ultrabook, Form factor: Clamshell. Processor family: 6th gen Intel- Core- i5, Processor model: i5-6200U, Processor frequency: 2.3 GHz. Display diagonal: 33.8 cm (13.3"), HD type: HD, Display resolution: 1366 x 768 pixels. Internal memory: 4 GB, Internal memory type: DDR4-SDRAM. Total storage capacity: 128 GB, Storage media: SSD. On-board graphics adapter. Operating system installed: Windows 7 Professional. Product colour: Black
Key Features
Intel- Quick Sync Video Technology

<b>Create, Edit, and Share Video in a Flash</b> Intel- Quick Sync Video uses the dedicated media processing capabilities of Intel- Graphics Technology to make video encoding tasks-such as creating DVDs or Blu-ray discs, creating and editing 3D videos, converting 2D video files into 3D, and converting video for portable media players and social networking sites-faster and easier.

Intel- Small Business Advantage (Intel- SBA)

<b>Solutions to Help You Focus on Your Small Business</b> Intel- Small Business Advantage (Intel- SBA) helps small businesses without a managed network manage security and productivity issues. This solution helps maintain and protect PCs automatically so that you can focus on running your business.

Intel HD Graphics

<b>Intel- HD Graphics Power Great Visuals</b> Dive into your most vivid videos for a whole new vision, with Intel HD graphics. Smooth visuals delivered in Ultra HD make 4K videos jump right off the screens of your 2 in 1s, premium notebooks, and portable All-in-Ones.

<b>Dazzling 4K Quality, Built-In</b> Lines crisper. Colors more vibrant. Intricacies sharpened. When you-re watching a video with 4K Ultra HD graphics, you-re entering a vivid experience like none other.

Intel- Turbo Boost Technology

<b>Higher Performance When You Need It Most</b> Intel- Turbo Boost Technology 2.01 accelerates processor and graphics performance by increasing the operating frequency when operating below specification limits. The maximum frequency varies depending on workload, hardware, software, and overall system configuration.

Intel- Identity Protection Technology (Intel- IPT)

<b>Protect Your Identity and Business</b> Intel- Identity Protection Technology (Intel- IPT) protects enterprises from being penetrated by stolen credentials and online user account access with an added layer of hardware-based security and authentication as well as a multifactor authentication framework to manage different authentication methods.
Description
ThinkPad 13 ThinkPad 13 balances mobility and productivity for professionals, students, and educators alike. Built to pass 12 Military Specification tests for durability, it can withstand the travails of the boardroom and the classroom - yet it-s ultralight, and features a battery that lasts a full work day. Features Up to 6th Gen Intel- Core- i5 Processor The new standard for PC performance has arrived with Intel® 6th Gen Core- processors. This blazing fast, feature-packed processor family with built-in security is ready to take your productivity, creativity, and 3D gaming to the next level. What-s more, by enabling the exciting Windows 10 features, 6th Gen Intel- Core- processors empower you to unleash your imagination and explore the possibilities. Up to Windows 10 Pro Windows 10 Pro is designed to empower you and your business. It allows you to do great things across your devices securely with anyone, anywhere, and at any time. Fitting a variety of budgets, it's also very easy to use. So you can get more done right from the start. Up to 16GB High-Performance DDR4 Memory DDR4 yields a higher data transfer rate than previous generations of memory. It also offers lower power consumption - about 20-percent less voltage. That means a PC generates less heat with DDR4, contributing to longer battery life in a laptop. Ultrafast USB Type-C Data Transfer Rate ThinkPad 13 is equipped with a USB Type-C port, for powerful and fast connectivity to peripherals. Coupled with version 3.1, Type-C is twice as fast as USB 3.0, with a bandwidth of up to 10 gigabits per second. The connector is also smaller - narrowing the gap between device and connector size - and reversible, meaning it doesn-t have to be oriented -correctly- to connect to the port. Lastly, USB Type-C can provide up to 100 watts of power bi-directionally - meaning it can power your laptop or your peripherals. Optional Intel- vPro Technology Makes enterprise-level manageability even more convenient and cost-saving. Manage, protect, repair, or locate your deployed laptops from anywhere in the world. Thin and Light Design; Long Battery Life Starting at a mere 3.17 lbs and just 19.8mm thick, this laptop is ultraportable - it-s perfect for productivity on the go. And with up to nine hours of battery life, you can work a full day without recharging. Optional FHD (1920x1080) IPS Display Configure your laptop with an FHD anti-glare display with In-Plane Switching (IPS), and enjoy a premium visual experience. IPS technology allows for vivid colors and nearly 180-degree viewing angles. Business-Class Security Available with fingerprint reader, this laptop lets you use biometrics for login, so the swipe of your finger becomes your password. Intel- security features and vPro options step up protection and enhance manageability when deploying upgrades. And a Trusted Platform Module (TPM) chip further encrypts your critical information. Tested to Military Specifications Military-specification testing validates the ruggedness, durability, and quality of this laptop by testing against 12 parameters. WiDi Technology Wirelessly send movies, photos, presentations, and more from your laptop to an HDTV. Integrated 720p HD Webcam & Dual Noise-Cancelling Microphones Enjoy superior web conferencing on your laptop, which includes a low-light sensitive 720p HD webcam with wide-angle viewing and face-tracking, dual noise-cancelling microphones with configurations for crystal-clear private and conference mode VoIP meetings, plus, convenient multimedia keys for quick and easy access to microphone, speaker, and camera controls.
Specs
| | |
| --- | --- |
| Product type | Ultrabook |
| Product colour | Black |
| Form factor | Clamshell |
| Housing material | Acrylonitrile butadiene styrene (ABS),Plastic |
| Market positioning | Business |
| Display diagonal | 33.8 cm (13.3") |
| Display resolution | 1366 x 768 pixels |
| Touchscreen | N |
| HD type | HD |
| Aspect ratio | 16:9 |
| LED backlight | Y |
| Display brightness | 200 cd/m- |
| Dual-screen | N |
| Contrast ratio (typical) | 500:1 |
| Processor family | 6th gen Intel- Core- i5 |
| Processor model | i5-6200U |
| Processor frequency | 2.3 GHz |
| Processor cores | 2 |
| Processor boost frequency | 2.8 GHz |
| Processor threads | 4 |
| System bus rate | 4 GT/s |
| Processor cache | 3 MB |
| Processor cache type | Smart Cache |
| Processor socket | LGA 1356 (Socket B2) |
| Processor lithography | 14 nm |
| Processor operating modes | 64-bit |
| Processor series | Intel Core i5-6200 series |
| Processor codename | Skylake |
| Bus type | QPI |
| FSB Parity | N |
| Stepping | D1 |
| Motherboard chipset | Intel SoC |
| Thermal Design Power (TDP) | 15 W |
| Configurable TDP-down | 7.5 W |
| Configurable TDP-down frequency | 800 MHz |
| Tjunction | 100 -C |
| Maximum number of PCI Express lanes | 12 |
| PCI Express slots version | 3.0 |
| PCI Express configurations | 1x4,4x1 |
| ECC supported by processor | N |
| Internal memory | 4 GB |
| Internal memory type | DDR4-SDRAM |
| Maximum internal memory | 16 GB |
| Memory clock speed | 2133 MHz |
| Memory form factor | SO-DIMM |
| Memory slots | 2x SO-DIMM |
| Total storage capacity | 128 GB |
| Storage media | SSD |
| Optical drive type | N |
| Card reader integrated | Y |
| Number of SSDs installed | 1 |
| SSD capacity | 128 GB |
| Compatible memory cards | MMC,SD,SDHC,SDXC |
| On-board graphics adapter | Y |
| Discrete graphics adapter | N |
| Discrete graphics adapter model | Not available |
| On-board graphics adapter model | Intel- HD Graphics 520 |
| On-board graphics adapter family | Intel- HD Graphics |
| On-board graphics adapter base frequency | 300 MHz |
| On-board graphics adapter dynamic frequency (max) | 1000 MHz |
| Maximum on-board graphics adapter memory | 1.74 GB |
| On-board graphics adapter DirectX version | 12 |
| On-board graphics adapter OpenGL version | 4.4 |
| On-board graphics adapter ID | 1916 |
| Graphics adapter Open GL support | Y |
| Audio system | HD |
| Number of built-in speakers | 2 |
| Speaker power | 2 W |
| Built-in microphone | Y |
| Front camera | Y |
| Front camera resolution | 1280 x 720 pixels |
| Bluetooth | Y |
| Wi-Fi standards | Wi-Fi 5 (802.11ac) |
| Ethernet LAN | Y |
| Wi-Fi | Y |
| Ethernet LAN data rates | 10,100,1000 Mbit/s |
| USB 3.2 Gen 1 (3.1 Gen 1) Type-A ports quantity | 3 |
| USB 3.2 Gen 1 (3.1 Gen 1) Type-C ports quantity | 1 |
| HDMI ports quantity | 1 |
| DVI port | N |
| Headphone outputs | 1 |
| Microphone in | Y |
| Combo headphone/mic port | Y |
| Docking connector | Y |
| Charging port type | DC-in jack |
| ExpressCard slot | N |
| CardBus PCMCIA slot type | N |
| SmartCard slot | N |
| USB Sleep-and-Charge | Y |
| USB Sleep-and-Charge ports | 1 |
| Numeric keypad | N |
| Pointing device | ThinkPad UltraNav |
| Windows keys | Y |
| Operating system installed | Windows 7 Professional |
| Operating system architecture | 64-bit |
| Recovery operating system | Windows 10 Pro |
| Intel- Wireless Display (Intel- WiDi) | Y |
| Intel- My WiFi Technology (Intel- MWT) | Y |
| Intel- Anti-Theft Technology (Intel- AT) | N |
| Intel- Smart Response Technology | Y |
| Intel- Identity Protection Technology (Intel- IPT) | Y |
| Intel- Hyper Threading Technology (Intel- HT Technology) | Y |
| Intel- Turbo Boost Technology | 2.0 |
| Intel- Small Business Advantage (Intel- SBA) | Y |
| Enhanced Intel SpeedStep Technology | Y |
| Intel- Built-in Visuals Technology | Y |
| Intel HD Graphics | Y |
| Intel- Clear Video HD Technology (Intel- CVT HD) | Y |
| Intel Clear Video Technology | Y |
| Intel- InTru- 3D Technology | Y |
| Intel- Insider- | Y |
| Intel- Quick Sync Video Technology | Y |
| Intel Flex Memory Access | Y |
| Intel- Smart Cache | Y |
| Intel- AES New Instructions (Intel- AES-NI) | Y |
| Intel Trusted Execution Technology | N |
| Intel Enhanced Halt State | Y |
| Intel VT-x with Extended Page Tables (EPT) | Y |
| Intel Demand Based Switching | N |
| Intel- Secure Key | Y |
| Intel TSX-NI | Y |
| Intel Stable Image Platform Program (SIPP) | N |
| Intel- OS Guard | Y |
| Intel Software Guard Extensions (Intel SGX) | 1 |
| Intel- Clear Video Technology for Mobile Internet Devices (Intel CVT for MID) | Y |
| Intel 64 | Y |
| Execute Disable Bit | Y |
| Idle States | Y |
| Thermal Monitoring Technologies | Y |
| Processor package size | 42 mm |
| Supported instruction sets | SSE4.1,SSE4.2,AVX 2.0 |
| Processor code | SR2EY |
| CPU configuration (max) | 1 |
| Embedded options available | N |
| Graphics & IMC lithography | 14 nm |
| Intel Virtualization Technology for Directed I/O (VT-d) | Y |
| Intel Smart Response Technology version | 1.00 |
| Intel Stable Image Platform Program (SIPP) version | 0.00 |
| Intel Secure Key Technology version | 1.00 |
| Intel Small Business Advantage (SBA) version | 1.00 |
| Intel TSX-NI version | 1.00 |
| Intel Virtualization Technology (VT-x) | Y |
| Intel Dual Display Capable Technology | N |
| Intel FDI Technology | N |
| Intel Rapid Storage Technology | N |
| Intel Fast Memory Access | N |
| Processor ARK ID | 88193 |
| Conflict-Free processor | Y |
| Battery capacity (Watt-hours) | 42 Wh |
| Battery technology | Lithium Polymer (LiPo) |
| Number of battery cells | 3 |
| Battery life (max) | 11.6 h |
| AC adapter power | 45 W |
| AC adapter frequency | 50 - 60 Hz |
| AC adapter input voltage | 100 - 240 V |
| Cable lock slot | Y |
| Trusted Platform Module (TPM) | Y |
| Password protection | Y |
| Password protection type | HDD,Power on,Supervisor |
| EPEAT compliance | Gold |
| Energy Star certified | Y |
| RoHS compliance | Y |
| Weight | 1.44 kg |
| Width | 322.4 mm |
| Depth | 222.8 mm |
| Height | 19.8 mm |
| Manual | Y |
| Power cord included | Y |
| AC adapter included | Y |
| Maximum internal memory (64-bit) | 16 GB |
Other Multimedia
Some of these may not exist; we do not manage these files
Lifetime Hits: 271 Doolz ID: 173856 Price is subject to change without notice. Price and Stock last updated 15 April 2021